Information Security
What Is An ESOP? An Inside Look At What It Means To Be An Employee Owner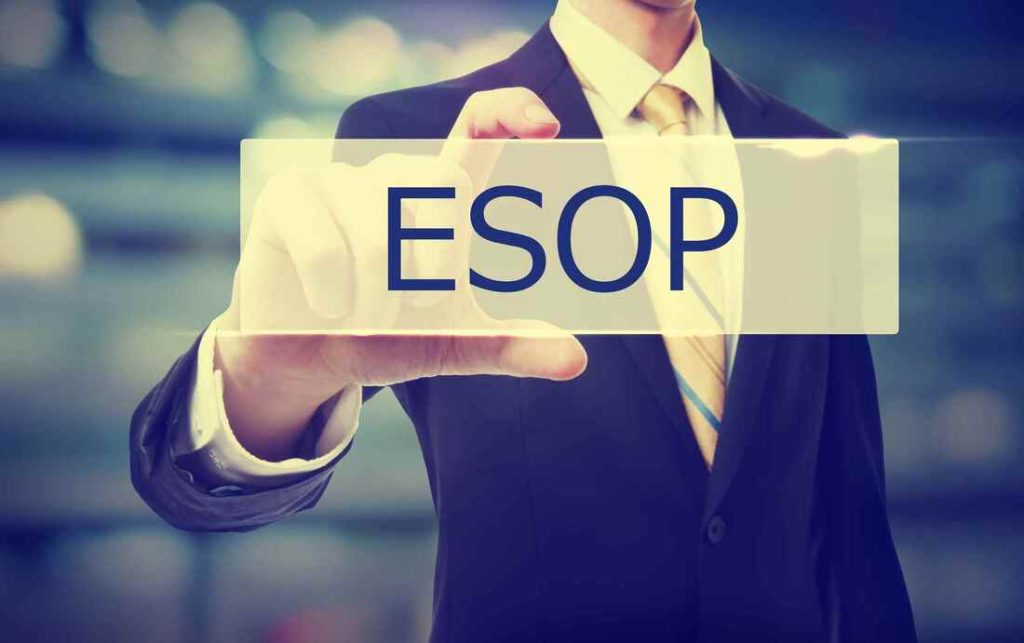 Have you ever wondered what it means when companies call themselves employee-owned? Or maybe you've heard of an ESOP, but you're not really sure how it works?
If you're ready to take more control over your career and work for a company that values your contributions, then it's time we took a deep dive into the world of ESOPs.
So grab your swimsuit and nose plugs because we're about to take a dip!
How An ESOP Works For The Company
Employee Stock Ownership Plans (ESOPs) act as an employee benefit plan. They allow a company's employees to become owners of that company.
By regularly giving shares of the company to its employees, a company should see a number of benefits, such as increased employee productivity, stronger retention, and improved job satisfaction. In turn, a company may experience higher profitability, lower turnover, and is more able to recover from economic downturns.
At ASEC, we are an employee-owned small business. We are proud to be able to offer our employees an employee stock option plan and all the benefits it entails. Our mission is to make sure everyone who works at ASEC has a sense of ownership in the success of the company.
How An ESOP Benefits Employees
Since an ESOP is a company-funded retirement plan (similar to 401K and profit-sharing plans) that provides tax deferred investments for employees, it is an investment in its employees' futures.
What does this mean for the employee-owner? And what about for the company?
As an employee, you will accumulate capital for your future retirement at no cost to you whatsoever, while the company gets the benefit of ensuring that their interest and the employee's interest stays aligned.
At this point you may be thinking that it sounds like being a part of an ESOP gets you free money.
Essentially… yes!
Every year ASEC contributes a percentage of your salary to a trust in your name. The specific amount of that percentage is determined after an independent audit is done from the previous year.
The annual profit and growth of the company, which are a direct result of your hard work as an employee during the year, will generally affect the value of the shares of company stock that get allocated to your personal account.
Contributions will vary from year to year, but as an employee owner you could expect to see amounts ranging from 2% to 4% of your annual salary.
Instead of other retirement plans where you're donating a portion of your paycheck, your only contribution to this plan is your dedication to the company, your career, and to our mission of supporting our nation's warfighter.
The Tax Benefits Of An ESOP
With an Employee Stock Option Plan, a company's employees don't pay tax when their shares are contributed to the ESOP. Instead, those taxes come with the distribution, at a rate that is favorable to them.
What's more, these distributions are allowed to be rolled into an IRA (or comparable retirement plan) while they accumulate gains, meaning they can be taxed as capital gains later.
The Disadvantages Of An ESOP
Now that you've heard your hard work at ASEC is rewarded with both a paycheck and shares of the company you're supporting, you must be wondering what the drawbacks to an ESOP are.
You know, what's the fine print?
There really isn't any. We promise! You are eligible to receive a distribution of the vested plan benefit allocated to your accounts beginning at a certain period after your separation from employment with ASEC.
For example, if you retire at the age of 65, you'd receive your ESOP distribution starting the following year in up to 5 equal annual installments; amounts below $10,000 would be paid in a lump sum.
Join ASEC, And Be A Part Of Our ESOP
We hope we've piqued your interest in ESOPs and what it means to be an employee-owner. This plan is yet another way ASEC rewards its employees for their hard work and commitment to the organization. If you'd like to be a part of an employee-owned company, we encourage youto learn more about ASEC here, then view our open job opportunities here.
---
Why Information Security Is Mission Critical, And How To Get Involved
If you're wondering just how important information security is becoming, we have an alarming statistic for you: recently, Cisco reported that more than 85% of organizations have had a user interact with a phishing site.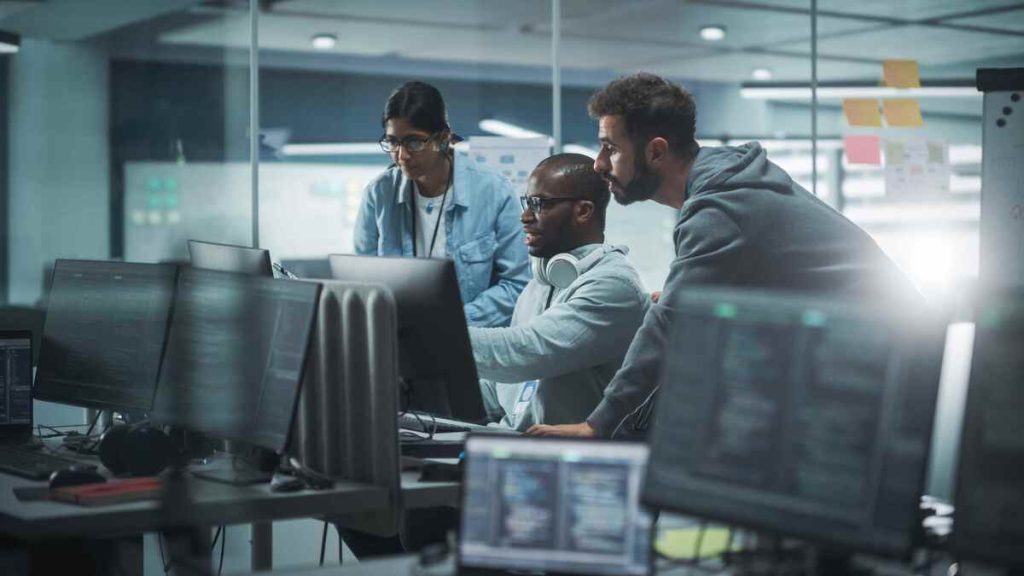 As digital technologies become a more central part of our personal and professional lives, it's unfortunate that threats like phishing, ransomware, trojans, DNS attacks, and more will only increase.
No one is immune to these threats; not you, not me, not even the biggest corporations in the world. This is why the demand for information security professionals continues to rise.
In fact, we could see the number of information security and cyber security jobs grow by 33% by 2030, with average salaries falling between $88,325 to $164,861 per year, according to Simplilearn.
It's one thing to know that these kinds of jobs are on the rise and that they are well-compensated. If you really want to pursue these fields, it's important to fully understand what they entail.
The Importance of Information Security
Let's start by making sure we're on the same page with what information security is. Then we can break down a few of the jobs in the field.
At its most fundamental level, information security is centered on the tools and processes an organization uses to keep its information safe and secure.
Occasionally referred to as InfoSec, this can also cover any sort of policy setting used to keep unauthorized personnel from accessing information, be it personal or professional.
Now, that sounds broad, and it's true. In this modern age of data, information is connected to nearly everything we do online. Because of that expansiveness, InfoSec is an ever-evolving field that includes many other sectors, like infrastructure security, network security, testing, auditing, and more.
The Goal of Information Security
We want to keep critical data safe and private. That includes customer account details, financial information, and IP. Information security is how we go about protecting all of that sensitive data from any sort of tampering, which might include modifying, recording, stealing, or destroying that data.
Should any of those security incidents come to pass, the costs can be high. From real financial costs to harder-to-pin-down costs like damage to your personal or professional reputation, information security's digital purview has real-world implications.
Two Information Security Careers You Need to Know About
Now that you have a sense of the importance of information security to our modern world, let's discuss some tangible ways you can get involved in the sector.
Below are two information security careers offered at ASEC. These positions typically support critical DoD/Navy programs and will require a government security clearance of Secret or Top Secret.
1. Information Systems Security Manager (ISSM)
The Information Systems Security Manager is responsible for establishing policies and procedures to protect computer systems and networks. To perform their job, this IT professional will select, install, and use security softwares like data encryption programs and firewalls.
In addition to these duties, they will monitor, document, and look up security breaches in order to improve system security. They will also be in charge of setting up emergency plans for lockdown and/or the recovery of sensitive information.
In terms of the security team, ISSMs may manage Information Systems Security Officers (ISSOs), Network Administrators, and System Administrators.
2. Information Systems Security Officer (ISSO)
At ASEC, the Information Systems Security Officer supports classified computing environments, ensures adherence to our relevant Risk Management Framework (RMF) or Joint Special Access Program Implementation Guide (JSIG) policies.
They also typically serve as the principal advisor to the ISSM on all matters, technical and otherwise, involving an information system's security.
Continuing Your Career In Information Security
As ASEC, we are passionate about supporting the mission-critical needs of our government customers. One of the most powerful ways we can support those needs going forward is through information security.
If you are ready for the next challenge in your InfoSec career, we want to hear from you.
To find out more about our career opportunities in this exciting field, please visit our Job Openings page today.
---