Latest News
ASEC Stays Committed to Our Military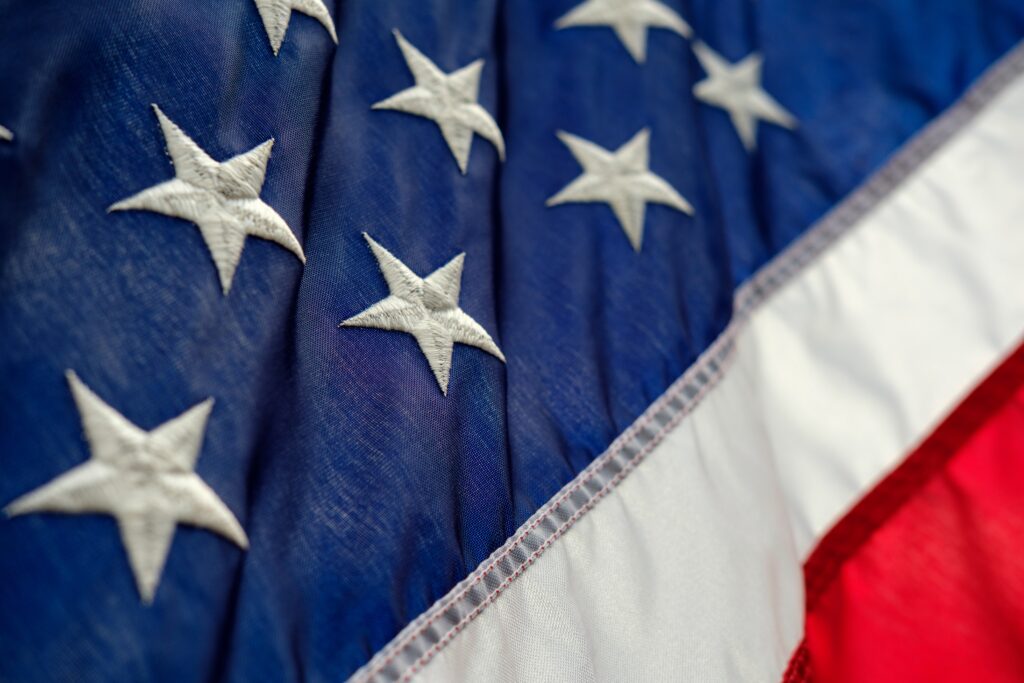 The United States Department of Defense's function is to provide the necessary military forces to deter war and protect the nation's security. Since Aviation Systems Engineering Company (ASEC) Incorporated was established, it has loyally served as one of the many American defense contractors to the DOD.
Aviation defense contractors like ASEC play a critical role in supporting a wide range of contracted military operations for the DOD. Military operations since the 1980s have shown the public how essential American defense contractors are in supporting the United States troops. Contractors became even more crucial and heavily employed following the September 11, 2001 attacks on our nation.
Working with the United States military is not a challenge we take lightly. Our team is constantly honing our abilities to offer top-quality technical and professional services as aviation defense contractors and propel existing military aircraft forward in order to enhance airborne missions.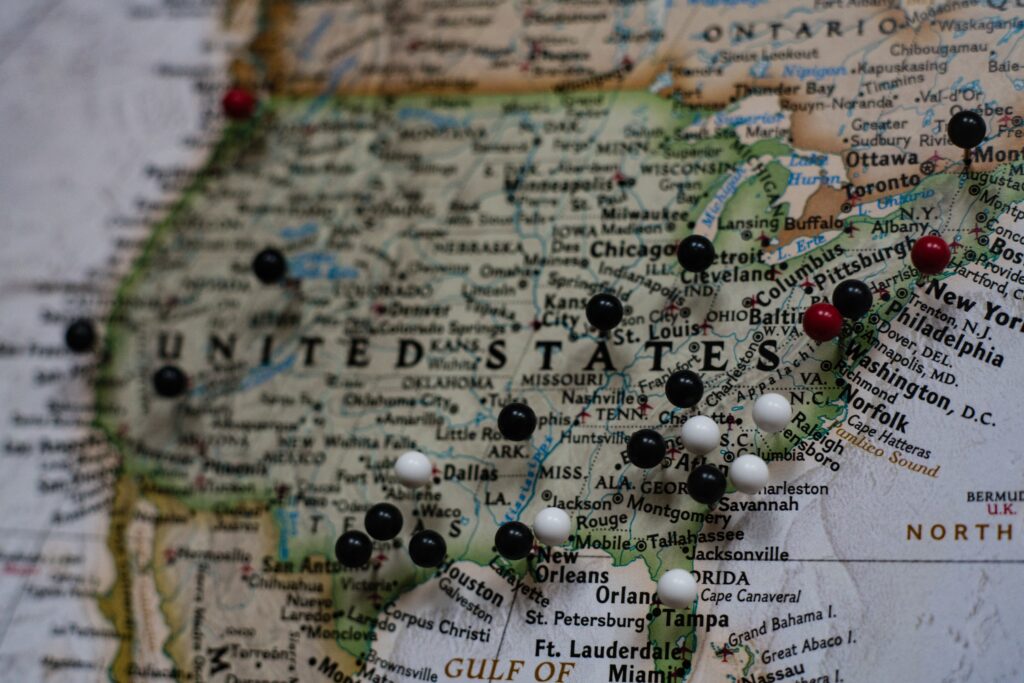 ASEC began when founders Vin Bellezza, David Bennett, Doug Desrochers, and JB Hollyer teamed up and developed a five-year business plan, which they eclipsed in year two. Their primary strategy was to hire only the best, vetting all potential employees to ensure the bar remained high. They were – and are – determined to treat all employees and their families well. The motto at ASEC became, "Doing what's right for the Warfighter."
ASEC has extensive operational and systems engineering experience on various surveillance and communications systems with over 240,000 manned flight hours and 14,000 unmanned flight hours. We leverage our military experience with developmental and operational test knowledge to conduct flight operations that efficiently emulate DOD flight operations and test services.
ASEC specializes in providing our clients with developmental and operational aviation systems engineering experience. Our services focus on systems engineering for new DOD aircraft and aviation electronics (avionics), including mission systems and sensors. Aviation systems engineering includes the development of operational concepts and prototypes, performance-based requirements definition for new and modified avionics, testing of new and modified avionics, training, life-cycle support, and general DOD program management and acquisition support throughout the systems engineering process.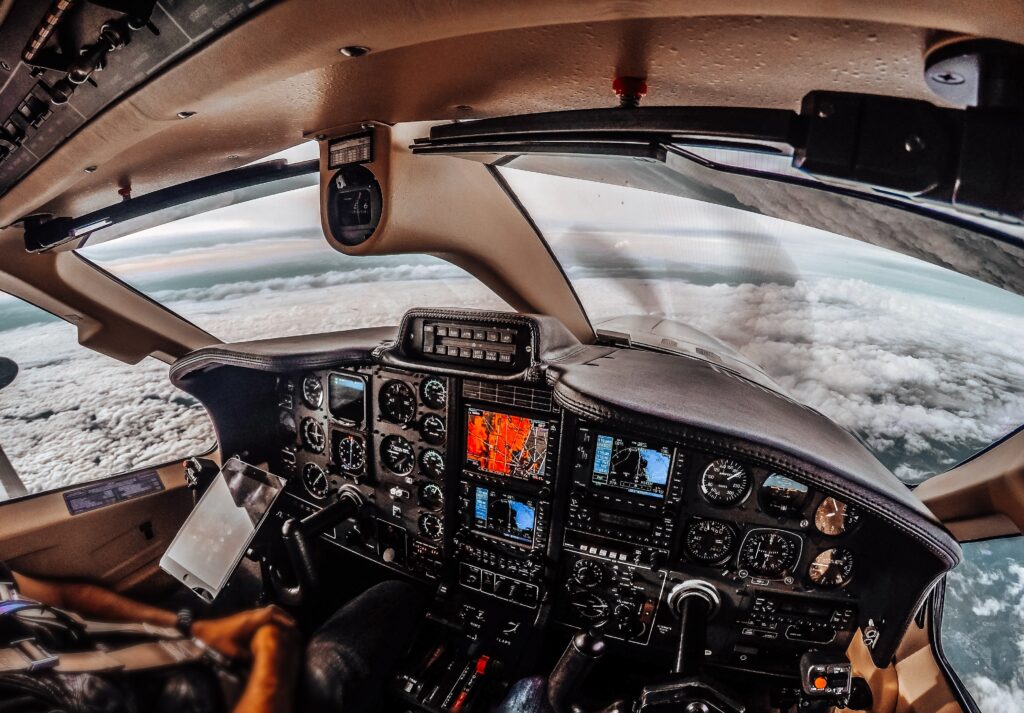 ASEC provides experienced, highly-skilled engineers, analysts, and operators to the Department of Defense and DOD contractors to fill and augment critical positions.
At ASEC, we are proud to serve our nation by working with the military forces. We care greatly about veterans, and many members of our team are military veterans. If you are a man or woman who has served or is currently serving in the armed forces and would like to transition into a civilian career, we encourage you to check out careers with us. As part of our thriving team of aviation defense contractors, you'll work on challenging, engaging assignments similar to those you handled while in the military.
---
PMA 290 Win
Aviation Systems Engineering Company (ASEC) Incorporated is excited to announce the award of an $89.9M PMA 290 contract, which will provide technical engineering and key products in support of the United States Navy maritime patrol programs. These programs include P-8A Poseidon Quick Reaction Capability (QRC) and the ground stations (TacMobile).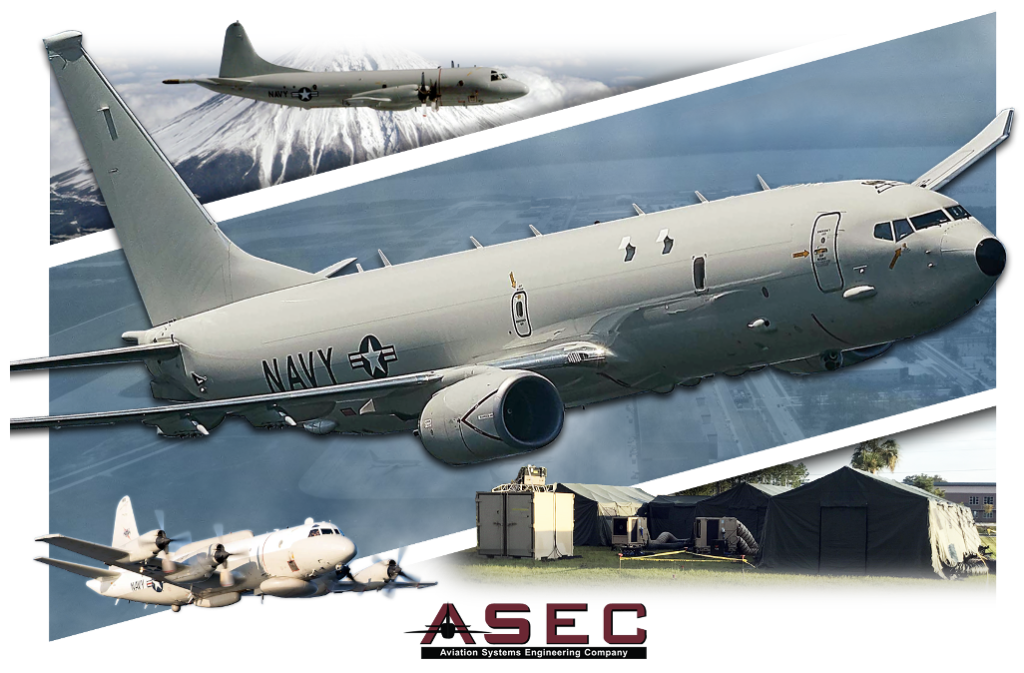 The Naval Air Systems Command (NAVAIR) PMA-290 manages the acquisition, development, support, and delivery of the United States Navy's Maritime Patrol and Reconnaissance Aircraft (MPRA). The MPRA program office (PMA-290) is based at Naval Aira Station Patuxent River, MD, where Capt. Eric Gardner serves as the program manager. Capt. Gardner is responsible for total life-cycle management of the P-8A Poseidon, P-3C Orion, EP-3E Aries, Special Projects Aircraft, and International Programs to numerous foreign countries.
The United States Navy faces emerging threats and is in the process of developing new operational requirements to provide improved Minotaur Family of Services (FoS). These services will enhance Intelligence, Surveillance, Reconnaissance, and Tracking (ISR&T) capabilities for the Maritime Patrol.
The Naval Air Warfare Center Aircraft Division (NAWCAD) and Naval Air Systems Command, working in support of PMA-290, are tasked with technical engineering and fleet deliverable capabilities and products for MPRA and associated ground station.
ASEC, one of the best employee-owned defense contractors to work for and with, will provide engineering support directly to the Navy fleet through support across the P-8A program and other MPRA programs in the following areas: program management, systems engineering (including research and technical analysis), advanced capabilities, functional requirements definition and allocation, IA, verification/test products, training, system documentation and technical data, and production aircraft acceptance.
As the best cleared defense contractors to work for, ASEC focuses on providing enduring value in the areas of engineering, training, and flight services. ASEC has centrally-located headquarters in Lexington Park, MD, along with locations in D.C., Florida, Texas, and Washington.
Overall, more than 300 experienced professionals work together to leverage the ASEC military experience with developmental and operational test knowledge to conduct flight operations that efficiently emulate Department of Defense flight operations and test services.
Are you an innovative, cleared professional who cares about supporting our nation's security? If you are looking for the best defense contractor to work for, we welcome you to consider joining our team and the opportunities we have available coast to coast.
---
Current Contract Spotlight – Airtevron (VXI)
ASEC, an award-winning small business and cleared defense contractor, is excited to announce the award of our $25M IDIQ (Indefinite Delivery Indefinite Quantity) follow-on contract to provide test and evaluation support services for Air Test and Evaluation Squadron One (VX-1).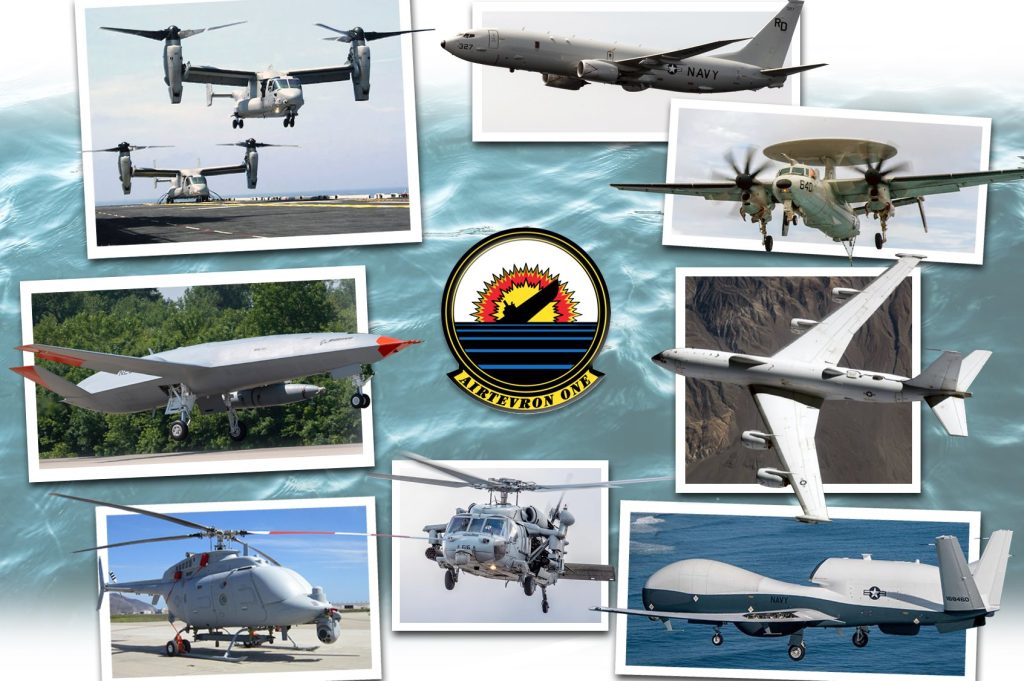 As one of the nation's top defense consulting firms, ASEC provides support services to Air Test and Evaluation Squadron ONE (VX-1) to operationally test and evaluate manned and unmanned aircraft systems and sensors. Operational Test (OT) is an important part of the defense acquisition strategy where the system or sensor is stressed under operational conditions that results in an evaluation to determine the effectiveness and suitability of the program.
At ASEC, we support military personnel during all phases of OT from test planning, test execution, data analysis, and report writing. During the test planning phase, we work in concert with Commander, Operational Test and Evaluation Force based in Norfolk, VA, to structure tests based on system requirements and design.
We are an essential part of VX-1 test teams, where we closely monitor test execution to ensure that the data collected satisfies the test design. We then conduct statistical analysis and provide a detailed report that is an independent and objective evaluation to support DoD Fleet introduction decisions.
Some of the United States Navy aircraft that we support include the P-8A Poseidon, E-2D Advanced Hawkeye, MH 60R/S, E-6B Mercury, and KC-130J Hercules and unmanned systems including MQ-8C Fire Scout and MQ 4C Triton.
Scope of Tasking
As a cleared defense contractor, we will provide technical and analytical support to Commander, Operational Test and Evaluation Force (COMOPTEVFOR)/Air Test and Evaluation Squadron ONE (VX-1) in the definition, conduct and analysis of structured Operational Test and Evaluation (OT&E) of Naval systems. This support will be required in one or more of the following forms: Documentation Review, Operational Test Design, Test Planning Support, Test Execution, Data Management, Test Operations Support, Test Analysis and Reporting, Modeling and Simulation (M&S) Support, and Program Management Support.
COMOPTEVFOR/VX-1 is charged with leading the Operational Test community with highly skilled testers and staff that adapt to change, and provide credible, prompt, warfighting-focused test results to Navy, Marine Corps and Coast Guard forces and acquisition leadership.
VX-1, based at Naval Air Station (NAS) Patuxent River MD, is a Major Shore Command charged with the execution of Operational Test and tactical development and analysis under the direction of COMOPTEVFOR. VX-1 is comprised of approximately 50 officers and 250 enlisted personnel executing work on 10 different type series models of Naval and Marine Corps aircraft.
ASEC supports multiple DoD Agencies and partner nations providing provides systems engineering, test and evaluation, logistics, flight operations, training, highly qualified information technology and information assurance, industrial security, cyber security, and software engineering. The company helps innovate and test new technologies and engineer better solutions to ensure the safety of this nation.
---
ASEC-AVIAN Joint-Venture
The ASEC-AVIAN Joint-Venture (A2), was recently awarded a 5 year / $85M contract to provide Airborne Systems Integration support to the Naval Air Warfare Center Aircraft Division (NAWCAD) at Webster Outlying Field (WOLF). Click here to learn more.
---
ASEC Awarded $94.8M Contract
ASEC is excited to announce an award of a $94.8M contract to provide engineering services in support of the Airborne Anti-submarine Warfare Platform Integration and Systems Engineering Branch. The engineering services provided are in support of legacy and new acoustic and non-acoustic sensors, systems and subsystems for naval air platforms and to improve existing maritime patrol and reconnaissance mission systems in support of Navy and Foreign Military Sales customers. ASEC President Vinnie Bellezza said "ASEC is thrilled to be supporting the ASW and Systems Engineering Branch . We look forward to continuing to provide excellent service to our government customer and the Warfighter."
---
EMPLOYEES NOW OWN LOCAL ENGINEERING COMPANY
Lexington Park, MD – On Aug. 7, Aviation Systems Engineering Company (ASEC) announced that the company has become 100 percent owned by the ASEC Employee Stock Ownership Plan (ESOP) Trust. Vincent Bellezza, ASEC CEO, said "the cornerstone of our success has always been our employees. When it came time make a decision to sell the company, we knew that the only group that the owners could sell to would be the people that we trust the most, our employees! Over 14 years, as a net-worked and synergistic team we have grown the company from the three original owners to over 200 professionals. We have always invested in our employees and this ESOP transition now allows them to financially participate directly in the growth of the company."
ASEC is an award winning, employee-owned small business that focuses on providing value and innovation in the areas of engineering, training, and flight services. ASEC specializes systems engineering and acquisition, including advanced concepts, requirements, integration and test, flight test, training, and support for the military and civilian aviation communities.
The BayNet.com
St Mary's County 08/14/2018 By Press Release
---
ASEC NAMED MEMBER OF THE YEAR BY THE PATUXENT PARTNERSHIP
Aviation Systems Engineering Company (ASEC) President Vincent Bellezza (center) accepts The Patuxent Partnership Member of the Year Award on behalf of ASEC. The award was presented by TPP Executive Director Bonnie Green and Board of Directors Vice President Ajay Sehgal at the annual members dinner on May 23 at Historic St. Mary's City, Maryland. Photo by Sarah Ehman
St. Mary's City, Md., May 23, 2018 – Aviation Systems Engineering Company (ASEC) was named Member of the Year for 2017 by The Patuxent Partnership for outstanding leadership, community support and commitment to the economic growth and development of Southern Maryland.
The Member of the Year Award is presented at The Patuxent Partnership's annual member's dinner, which was held this year at Historic St. Mary's City on May 23. To be considered for the award, members demonstrate strength in business performance, employee culture, community affairs, and volunteer activities. Previous winners include Raytheon, HTii, Northrop Grumman Corporation, and AVIAN LLC.
"We are fortunate to have members who are active and engaged in our community," said Green. "In the last year or more, ASEC has demonstrated extraordinary support of the TPP mission and gone above and beyond with involvement in community service."
ASEC President Vincent Bellezza accepted the award, which was presented by TPP Executive Director Bonnie Green and Ajay Sehgal, TPP Board of Directors vice president, with nearly 300 members and guests in attendance.
"On behalf of all the employees at ASEC, we are honored to receive the Member of the Year Award," said Bellezza. "ASEC was honored to work with TPP throughout the past year. We especially enjoyed teaching our future engineering students about unmanned systems, work that was enabled by an ONR grant."
ASEC collaborated with The Patuxent Partnership to develop and expand a quadcopter training program for more than 75 students, coaches, mentors, and parents from the tri-county area.
The program, initiated by TPP through a STEM-for-All grant from the Office of Naval Research, teaches theory and practical components of unmanned aircraft systems operations and flight. Participation is open at no cost to all high school students and teams in Calvert, Charles, and St. Mary's counties. Curriculum and training materials were developed by ASEC and is available online to participants. ASEC employees also volunteered as instructors for the program.
Also in 2017, ASEC established a scholarship for Southern Maryland high school seniors pursuing STEM degrees.
"At ASEC we value our reputation and pride ourselves on putting the customer first and doing what is right for the warfighter," said Bellezza. "This award shows our commitment, passion, professionalism, and dedication throughout 2017 that supported the TPP mission, the Southern Maryland community, NAS Patuxent River, and the Navy."
"We thank ASEC for their strong culture of service and investing in building and retaining top quality talent right here in Southern Maryland," said Green.
ASEC is a veteran-owned small business that specializes in development, test, acquisition, and delivery support for military and civilian manned and unmanned aviation communities. ASEC maintains a fleet of customizable aircraft and has over 240,000 manned and unmanned flight hours in both the test and operational arenas.
About The Patuxent Partnership: The Patuxent Partnership is a non-profit organization that fosters collaboration between government, industry, and academia to advance technology research, development and transfer, and STEM workforce development in Southern Maryland.
Published: 23 May 2018
Contributor: Sarah Ehman
---
ASEC Employee Helps Deliver First Australian P-8A
Defense Contract Management Agency Boeing Seattle recently delivered the sixth P-8A Poseidon aircraft to the Royal Australian Air Force, 11 Squadron, based out of Edinburgh Air Base, Australia. It is the first Australian P-8A delivered directly to Australia. ASEC employee, John Brady was part of the aircrew. He is pictured here on the far left of the photo wearing an ASEC patch. Read more.
---
ASEC Inspects Power Lines with Drones
ASEC conducted a very successful drone-enabled inspection of 230 kV transmission line and its right-of-way for an utility cooperative. This comprehensive equipment inspection used Power Line Inspection software to organize and correlate geospatial imagery with its location on the route. ASEC drone teams developed a standardized, repeatable process that safely captured data that averaged over 20 structures per day.
---
JEA and ASEC Announce Strategic Alliance
COLUMBIA, Maryland – James Engineering Associates (JEA) and Aviation Systems Engineering Company, Inc. (ASEC) are pleased to announce their Strategic Alliance, bringing together two established and recognized leaders in their respective fields to offer drone enabled building inspections and public safety support. Their combined skills, expertise, and technology will decrease building maintenance management issues, reduce personnel risk, save time, lower costs, and provide innovative solutions for their clients.
Drone sensors can provide access to building facades that conventionally are difficult to access in order to obtain visual observations, providing a more comprehensive exterior assessment. Live streaming data from the drone can be remotely viewed by a structural expert who will be able to communicate with the on scene drone pilot to coordinate visual access to key areas of concern. "Think of drones as a truck that carries a sensor to gather amazing data. We'll take that data and deliver it in a format that is useful, understandable, and accessible by the customer," said Vincent Bellezza, President and CEO of ASEC.
JEA has years of experience performing very comprehensive building inspections and is in constant pursuit of being more efficient and effective to better serve the client. "Our traditional methods of inspecting buildings will be enhanced by drone technology. Our team still needs to descend 20 stories down the side of our high rise building projects, but with the data collected from drones it will be less frequently on each building," stated Jeff James, Principal at JEA.
Each company has a long tradition of safety and compliancy. Bellezza stated, "It's not in our business model to violate privacy, and my drone pilots are empowered to stop flight operations when its unsafe or against the rules."
"I'm excited about our new partnership, and where we are headed not only with building inspections, but also how it will support public safety," said James. "I'm called to some very nasty problems, ranging from collapsed structures to industrial incidents. Having ASEC as a partner will enhance the response effort for our team and hopefully better protect response personnel and the general public."
About JEA. JEA conducts exterior building inspections, condition assessments, root-cause failure analysis, and supports incident response activities for building damage, component failure, and deterioration issues. They are highly experienced and credentialed professional engineers with Pro-board certifications, safety and confined space operations training, and engineering forensics capability. JEA's team works with numerous local, state and federal organizations and private companies. http://www.jamesengineeringassociates.com
About ASEC. ASEC has over 250,000 manned and unmanned flight hours, flying over 100 various aircraft. ASEC commercial drone operations operate under 14 CFR Part 107 authority, using its broad spectrum of certificated pilots, ranging from Part 61 pilots to Remote Pilots. ASEC leverages its collective technical and operational experience to provide comprehensive drone program support, ranging from field operations, flight test, regulatory support, and training. https://www.asec-incorporated.com
---