Community
History of ASEC
Aviation Systems Engineering Company (ASEC) began as a humble concept and when we say humble, we mean it: we first started brainstorming and planning in a Denny's restaurant in Waldorf, MD. Denny's Booth number Nine (DB9) at that classic American eatery is now affectionately referred to as "the pre-ASEC corporate office." There were four of us: Vin Bellezza, David Bennett, Doug Desrochers, and "JB" Hollyer. Vin and David had worked together for 19 years at a small Defense contractor. Vin knew JB through the test community and he also knew Doug. The foursome put their heads together (often at 0530L) to develop our five-year business plan (which was eclipsed in year two) and our strategy to hire only the best employees to start and build the company.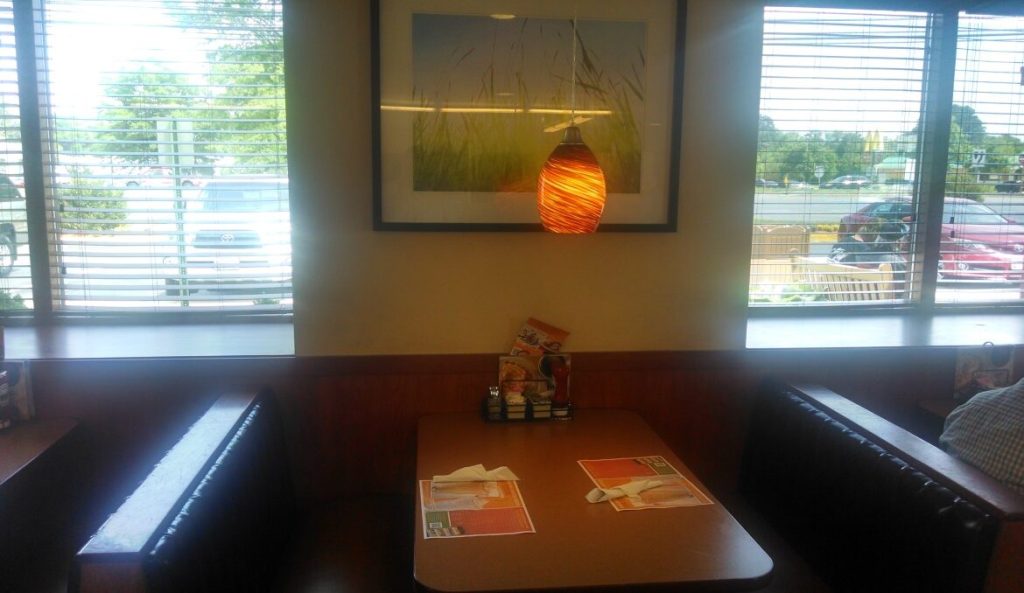 All employees would be vetted to ensure the bar remained high. Our focus was on treating our employees (and their families) well, give them semi-autonomous responsibility, and provide them with great benefits. Our motto became "Doing what's right for the Warfighter." JB decided that he couldn't start with the company and planned to rejoin us later – which happened to be in 2005. Navy Test Pilot School pilot and flight instructor Denny Roderick came to the team in 2004 and was instrumental in our strategy to provide direct aircraft flight support services into our flying test community.
Since our formation in 2003, we have grown into a successful, award-winning, employee-owned small business with talented employees located throughout the nation and applying their expertise in development, test, acquisition, and delivery support for military and civilian aviation communities.
Rewinding to the beginning, ASEC quickly gained momentum and outgrew its temporary meeting place, and acquired our first official office spaces in Lexington Park, MD. Proximity to the Naval Air Station Patuxent River (NAS Pax River) made this a prime spot for ASEC to thrive, as NAS Pax River is home to the Naval Air Systems Command (NAVAIR) and many United States Navy aviation programs and activities.
ASEC purchased and modified our first airplane, the Navion, in 2005, followed by a DHC-6-300 Twin Otter being leased as the second aircraft for our fleet in 2008. This was the beginning of our strategy of providing the Navy with affordable air platforms for testing developmental sensors and avionics with an experienced cadre of former USN test pilots and aircrew.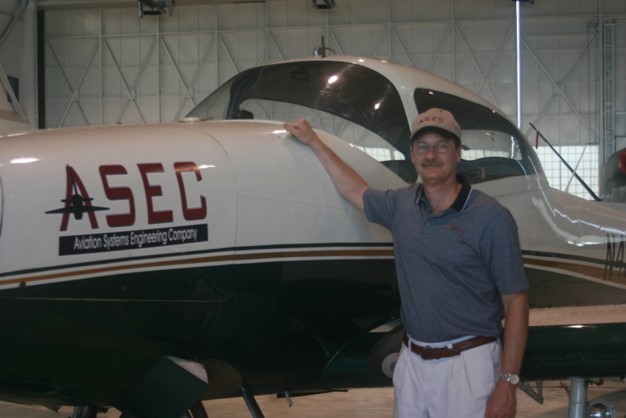 Shortly after in 2009, ASEC opened its second location in Jacksonville, FL, near Naval Air Station Jacksonville – the nation's third-largest Navy base, where military personnel and allied forces specialize in anti-submarine warfare and training the best aviators in the world. The Jacksonville ASEC branch went on to be recognized as Jacksonville's "Best Place to Work" by the Jacksonville Business Journal in February 2016.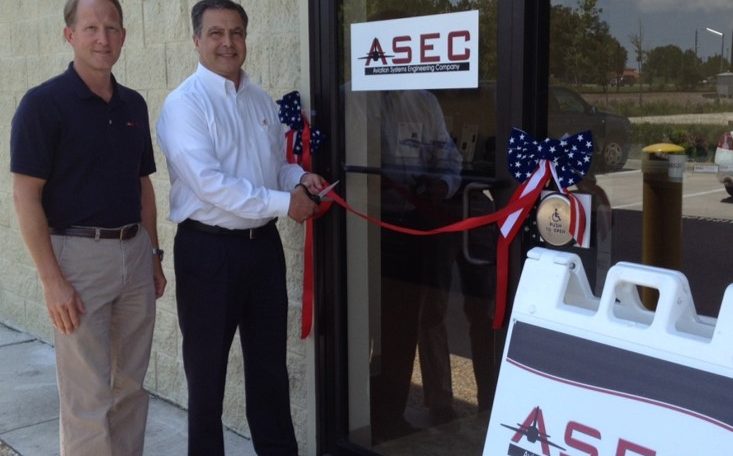 Continuing to grow and strive for success at every level, ASEC began the process of creating an Employee Stock Ownership Plan (ESOP) in 2011 so that ASEC could become beneficially employee-owned. We wanted to reward our employees that helped us build and grow the company. We always felt that we were a family-like business and that it was the right thing to do. That process was completed in 2018, enabling all employees to contribute to and share in the success of ASEC through the ESOP. Now everyone's growth in ASEC is also rewarded by additional retirement financial security.
Beyond growing in expertise and serving the military through the life cycle of acquisitions programs from requirements, defense, and design to testing and engineering and logistics work, ASEC launched a new department into the development of interactive electronic technical manuals (IETMs) for NAVAIR and into the development of a small deployable "Lockblade" UAV. These are two examples of projects initiated by ASEC employees which, within a couple of years, have grown into major company focal areas. You too can take the initiative, turn an idea into a project, and lead a team!
In the years that followed, ASEC continued to strengthen our legacy and reputation of quality and excellence. ASEC received the NDIA Contract Tester of Year award in 2013 and the 2014 Pro Patria Award for Employer Support of the National Guard and Reserves (#1 small business in Maryland). In 2018 was selected as The Patuxent Partnership Member of the Year. ASEC The ASEC fleet continued to expand with the addition of the Beechcraft 300 Super King Air in 2014 and the Basler conversion Douglas DC-3 aircraft in 2017.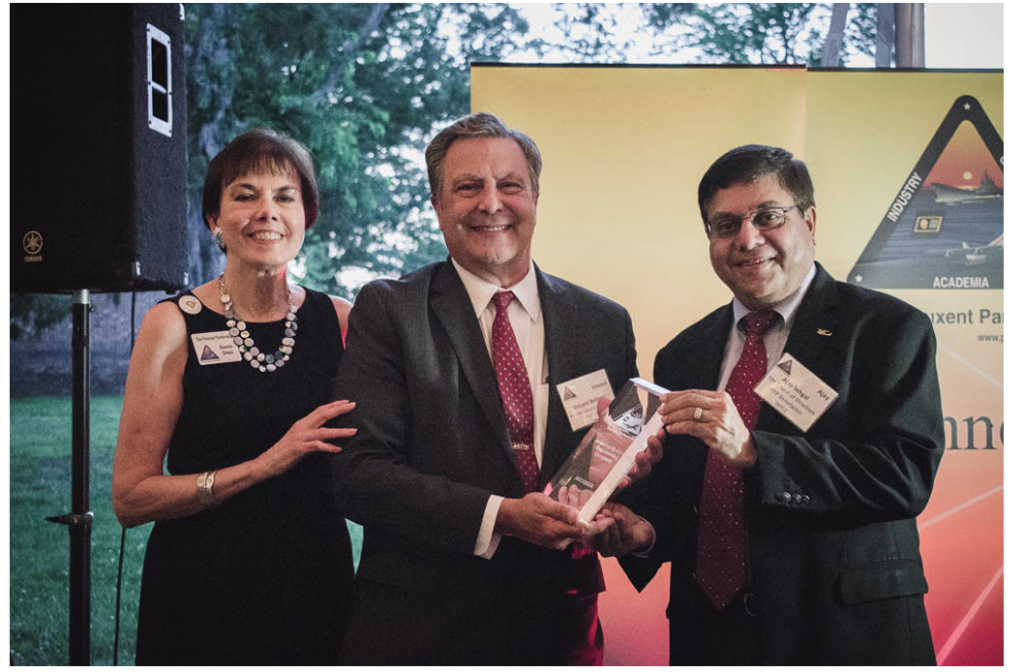 Since the beginning, ASEC has had an enduring goal of providing and building upon a commitment to provide a highly qualified, dedicated workforce to meet our customers' requirements. We take pride in the fact that our small business has sustained an average of 32% growth every year since we were established. Today, more than 300 expert professionals comprise our thriving small business. At ASEC, we recognize that our people are the key to our success. We hire and retain the best people and treat them like family. Our highly motivated and dedicated team of professionals consistently delivers quality to our customers with the highest level of integrity.
To hear more about our story and to experience what ASEC has to offer, get in touch with us by calling 301-862-1732 or filling out a contact form at www.asec-incorporated.com. We firmly believe that our success is yours.
---
EMPLOYEES NOW OWN LOCAL ENGINEERING COMPANY
Lexington Park, MD – On Aug. 7, Aviation Systems Engineering Company (ASEC) announced that the company has become 100 percent owned by the ASEC Employee Stock Ownership Plan (ESOP) Trust. Vincent Bellezza, ASEC CEO, said "the cornerstone of our success has always been our employees. When it came time make a decision to sell the company, we knew that the only group that the owners could sell to would be the people that we trust the most, our employees! Over 14 years, as a net-worked and synergistic team we have grown the company from the three original owners to over 200 professionals. We have always invested in our employees and this ESOP transition now allows them to financially participate directly in the growth of the company."
ASEC is an award winning, employee-owned small business that focuses on providing value and innovation in the areas of engineering, training, and flight services. ASEC specializes systems engineering and acquisition, including advanced concepts, requirements, integration and test, flight test, training, and support for the military and civilian aviation communities.
The BayNet.com
St Mary's County 08/14/2018 By Press Release
---
ASEC Participates in Christmas in April
ASEC employees participated in the annual Christmas in April event, coordinated by Christmas in April® St. Mary's County. This event rehabilitates the homes of low-income homeowners. Employees assisted in stripping and replacing the roof and gutters, painting the exterior, and interior of the house including kitchen cabinets. ASEC employees also helped with electrical work, plumbing, masonry, and landscaping.
Christmas in April® St. Mary's County is a local chapter of Rebuilding Together, a national volunteer organization that works in partnership with the community. With the help of this organization the homes of low-income homeowners, particularly the elderly and disabled, are rehabilitated so their owners may live in warmth, safety, and independence. For more information, visit http://www.christmasinaprilsmc.org/.
---
ASEC DEVELOPS QUADCOPTER CURRICULUM FOR HIGH SCHOOL PROGRAM
More than 75 students, coaches, mentors, and parents from the tri-county area gathered at the Pax River Naval Air Museum on Dec. 4, to learn about a new quadcopter program being offered to students in Southern Maryland. The session was the first in a series of three training segments designed to introduce high school students to safety and flight principles associated with quadcopters and unmanned aerial systems (UAS).
Initiated by The Patuxent Partnership (TPP) through a STEM-for-All grant from the Office of Naval Research (ONR), the quadcopter initiative is designed to address the educational components and theories of UAS operations and flight … specifically quadcopters. The program is open to all high school students/teams interested in learning about quadcopters and developing skills associated with the building and flight of these systems.
The training sessions, approximately three hours in length, are instructor-led overviews of curriculum areas such as flight safety, principles and physics of flight, basic piloting skills and maneuverability, programming skills, sensors and functionality, payloads, and advanced flying skills.
The final element of the program is a student-designed skills demonstration scheduled for April 2017. Teams will develop a skills demonstration of their choice and present their topic during an end-of-season expo. Because the expo is not "competition based", teams are not required to have specific quadcopters or advanced sensor packages, thus allowing teams of all levels and skills to participate regardless of resources.
"Our hope is to generate increased student interest in unmanned systems, eventually leading students to pursue careers in STEM fields associated with UAS operations," said Bonnie Green, TPP Executive Director. "Future Workforce Development is a key element to sustainable operations. Having students in the educational pipeline now ensures a qualified workforce will be available to meet the demands five to 10 years from now."
The three-year ONR grant was awarded to TPP for the purpose of developing educational programs supporting future Navy and Department of Defense workforce requirements. The quadcopter program is one of several initiatives covered by the STEM-for-All grant.
ASEC, an industry leader in commercial UAS operations, training, and certification, developed the quadcopter curriculum specifically for this program. Certified instructors present the material in group training sessions. Coaches and students are then able to access computer-based training modules to further explore the topic areas in a self-paced environment.
The Naval Air Warfare Center – Aircraft Division's Education Outreach Office provides UAS subject matter experts to serve as mentors, assisting teams with building, flying, and skills development throughout the program. Program mentors are highly skilled and most are Academy of Model Aeronautics (AMA) members certified in UAS operations and an essential component of the program. The mentors also ensure that safety protocols are followed during flight operations and that the Federal Aviation Administration regulations are adhered to.
"We are very excited to introduce this STEM-for-All initiative to the students of Southern Maryland," said Barbara Ives, TPP Grant Manager. "Our vision is to create a quadcopter program that can expand to include every high school student interested in participating while being financially sustainable long after the grant has ended. We believe focusing on an educationally-based program not only meets the grant objectives but complements existing programs such as AMA's UAS4STEM competition" stated Ives.
To learn more about the quadcopter training program, visit http://www.stem-link.org/uas-quadcopter-initiative/.
---