History of ASEC
Aviation Systems Engineering Company (ASEC) began as a humble concept and when we say humble, we mean it: we first started brainstorming and planning in a Denny's restaurant in Waldorf, MD. Denny's Booth number Nine (DB9) at that classic American eatery is now affectionately referred to as "the pre-ASEC corporate office." There were four of us: Vin Bellezza, David Bennett, Doug Desrochers, and "JB" Hollyer. Vin and David had worked together for 19 years at a small Defense contractor. Vin knew JB through the test community and he also knew Doug. The foursome put their heads together (often at 0530L) to develop our five-year business plan (which was eclipsed in year two) and our strategy to hire only the best employees to start and build the company.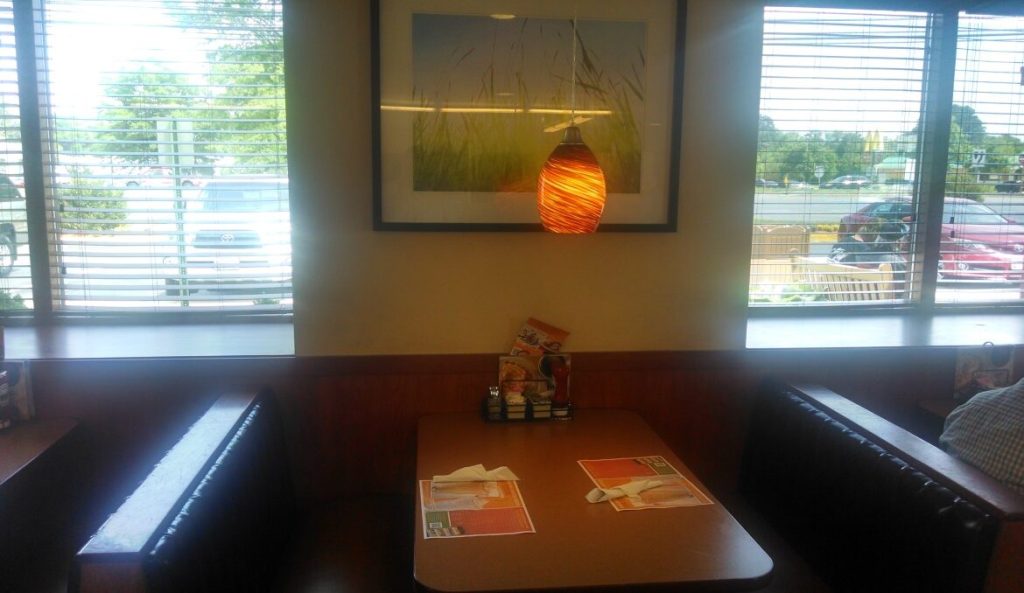 All employees would be vetted to ensure the bar remained high. Our focus was on treating our employees (and their families) well, give them semi-autonomous responsibility, and provide them with great benefits. Our motto became "Doing what's right for the Warfighter." JB decided that he couldn't start with the company and planned to rejoin us later – which happened to be in 2005. Navy Test Pilot School pilot and flight instructor Denny Roderick came to the team in 2004 and was instrumental in our strategy to provide direct aircraft flight support services into our flying test community.
Since our formation in 2003, we have grown into a successful, award-winning, employee-owned small business with talented employees located throughout the nation and applying their expertise in development, test, acquisition, and delivery support for military and civilian aviation communities.
Rewinding to the beginning, ASEC quickly gained momentum and outgrew its temporary meeting place, and acquired our first official office spaces in Lexington Park, MD. Proximity to the Naval Air Station Patuxent River (NAS Pax River) made this a prime spot for ASEC to thrive, as NAS Pax River is home to the Naval Air Systems Command (NAVAIR) and many United States Navy aviation programs and activities.
ASEC purchased and modified our first airplane, the Navion, in 2005, followed by a DHC-6-300 Twin Otter being leased as the second aircraft for our fleet in 2008. This was the beginning of our strategy of providing the Navy with affordable air platforms for testing developmental sensors and avionics with an experienced cadre of former USN test pilots and aircrew.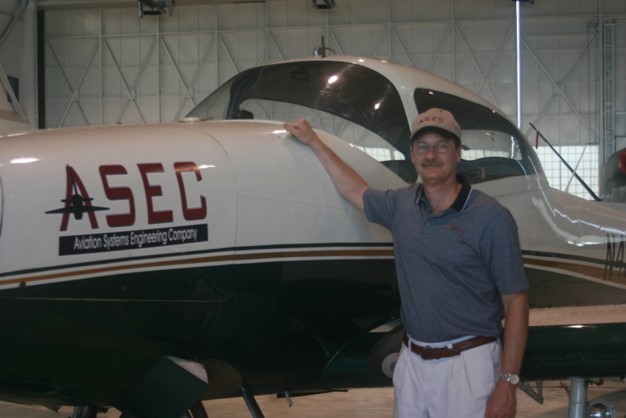 Shortly after in 2009, ASEC opened its second location in Jacksonville, FL, near Naval Air Station Jacksonville – the nation's third-largest Navy base, where military personnel and allied forces specialize in anti-submarine warfare and training the best aviators in the world. The Jacksonville ASEC branch went on to be recognized as Jacksonville's "Best Place to Work" by the Jacksonville Business Journal in February 2016.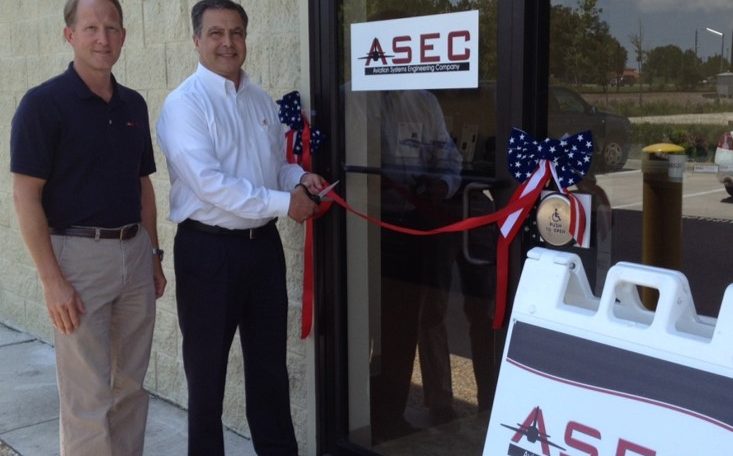 Continuing to grow and strive for success at every level, ASEC began the process of creating an Employee Stock Ownership Plan (ESOP) in 2011 so that ASEC could become beneficially employee-owned. We wanted to reward our employees that helped us build and grow the company. We always felt that we were a family-like business and that it was the right thing to do. That process was completed in 2018, enabling all employees to contribute to and share in the success of ASEC through the ESOP. Now everyone's growth in ASEC is also rewarded by additional retirement financial security.
Beyond growing in expertise and serving the military through the life cycle of acquisitions programs from requirements, defense, and design to testing and engineering and logistics work, ASEC launched a new department into the development of interactive electronic technical manuals (IETMs) for NAVAIR and into the development of a small deployable "Lockblade" UAV. These are two examples of projects initiated by ASEC employees which, within a couple of years, have grown into major company focal areas. You too can take the initiative, turn an idea into a project, and lead a team!
In the years that followed, ASEC continued to strengthen our legacy and reputation of quality and excellence. ASEC received the NDIA Contract Tester of Year award in 2013 and the 2014 Pro Patria Award for Employer Support of the National Guard and Reserves (#1 small business in Maryland). In 2018 was selected as The Patuxent Partnership Member of the Year. ASEC The ASEC fleet continued to expand with the addition of the Beechcraft 300 Super King Air in 2014 and the Basler conversion Douglas DC-3 aircraft in 2017.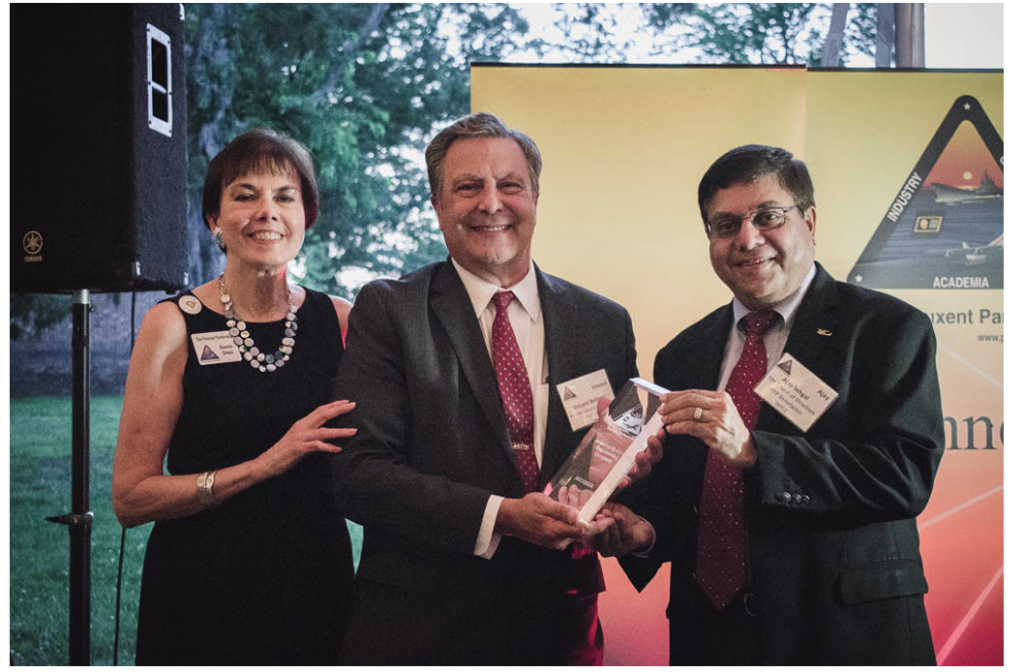 Since the beginning, ASEC has had an enduring goal of providing and building upon a commitment to provide a highly qualified, dedicated workforce to meet our customers' requirements. We take pride in the fact that our small business has sustained an average of 32% growth every year since we were established. Today, more than 300 expert professionals comprise our thriving small business. At ASEC, we recognize that our people are the key to our success. We hire and retain the best people and treat them like family. Our highly motivated and dedicated team of professionals consistently delivers quality to our customers with the highest level of integrity.
To hear more about our story and to experience what ASEC has to offer, get in touch with us by calling 301-862-1732 or filling out a contact form at www.asec-incorporated.com. We firmly believe that our success is yours.