Interviews
ASEC Employee Spotlight: Alexander Pappasburt, System Administrator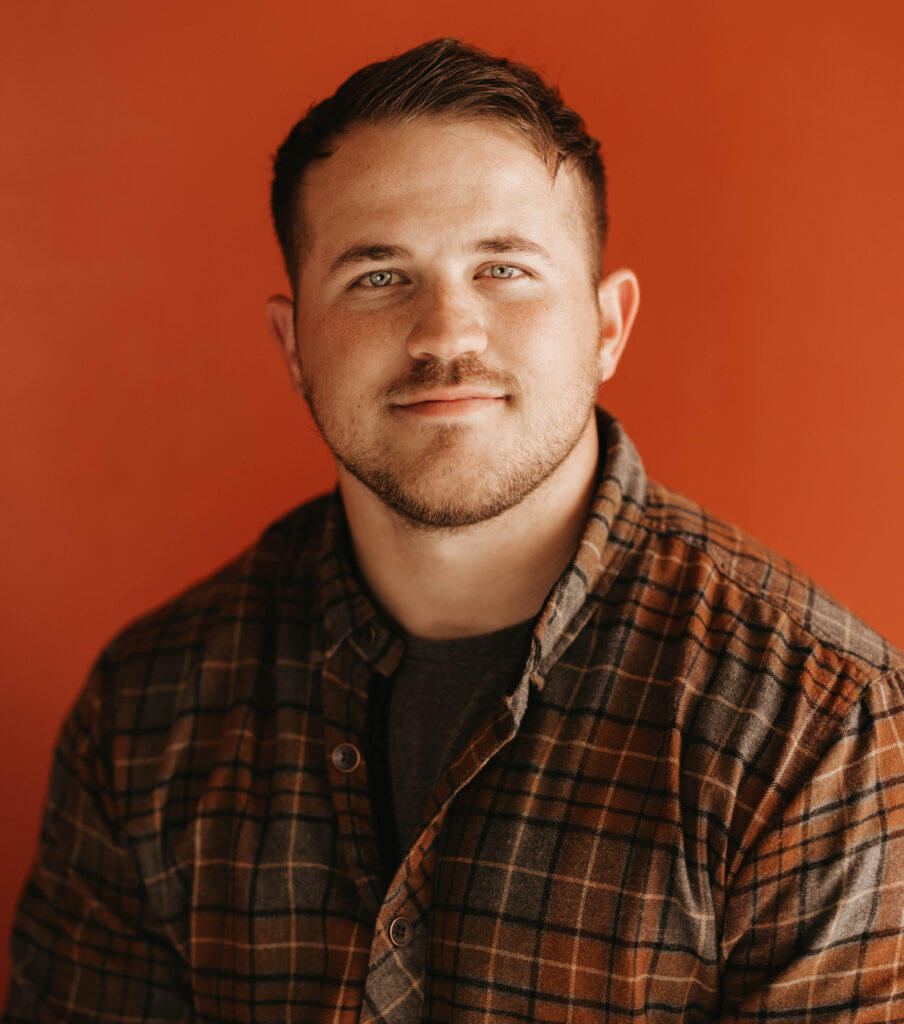 At ASEC, we are proud to have fostered an environment where professionals can thrive, whether they are working side-by-side in one of our offices or supporting our government customer on military bases throughout the country.
Today, we are sharing the story and career progression of one of the employees making our team as strong as it is: meet Alexander Pappasburt, a System Administrator at ASEC.
Alexander's journey from Petty Officer Third Class in the Navy to Lead System Administrator is just the start of what's already been a remarkable career. Read on as we dive into Alexander's story, including the impact of the military on his career, the working environment at ASEC, and how the two align to support his professional ambitions.
What is your role at ASEC?
At ASEC I am a System Administrator. Essentially, I support the Warfighter in the training environment for pilots. That has to do with server maintenance, server upkeep, patching, and security. We do it all. System Administrators wear a lot of hats!
Is that adaptability something that drew you to the role?
The ASEC IT team here at NAS Fallon has the opportunity to work on really high-end systems,
which draws a lot of driven people, especially if you want to strengthen your resume and become a better tech in general.
For me, those high-end systems bring a lot of things that I've never seen before, so it's definitely a learning experience. It's not just being a System Administrator – there's a little bit of system engineering, too.

Plus, you get a seat at the table when it comes to developing our new tools to help the Warfighters. We can work with different pilots and analysts and develop new tools to use to help make them even better.
What was your experience with ASEC before joining?
I wasn't as familiar with the company before applying. What was important to me, especially because I was coming from Booz Allen Hamilton, reputedly one of the best places to work as far as how they treat their employees and work-life balance, was finding a company that understood those values in the same way.
I did my research on ASEC. There were good reviews across the board as far as how they treat you, how their employees are looked after, and how they want you to maintain your work-life balance. Just as important to me was knowing that they support their employees by getting you into positions that can move you higher up.
What has it been like working at ASEC?
Ever since I've been at ASEC, I've always felt like we're more of like a family. The company's small. As an example, I can call the COO anytime I want, and I do!
I check in to keep them in the loop on what's happening here and the strides that we're making. It's really cool to be a part of that dynamic where it's not like you're working for a global conglomerate where you're just another number. We're very close-knit here.
Given that you are working on base, how have you found the working environment at ASEC?
It presents some challenges to our work. We have different people that are on the East Coast. We have people on the West Coast. Trying to collaborate in a team environment when everyone's so spread out has its challenges, but it's also great because you get people from all different kinds of backgrounds.
Collaboratively, we work really well as a team and everybody has a little bit of input that they're allowed to give that can help us move forward even faster on trying to accomplish the mission.
How do you see your connection of having served in the Navy informing the work that you do?
I was a Master-at-Arms in the Navy, which is like a military police officer, and I served for four years. I've worked for the Navy since I've gotten out. All in, with the military and working on the civilian side, I've been with the Navy almost a decade now.
With the work at ASEC, you're still trying to uphold the core values of the Navy. It's cool just to be on the other side of the fence as a civilian. Now I'm seeing how these Warfighters are doing and what the training looks like and the advancements in our military. It's great to be a part of it and to help them make strides.
It is also rewarding to see what we can do for our nation as a whole from a military perspective. It's especially cool that someone in Fallon, NV, in the middle of nowhere, can make a difference.
I noticed a number of certificates on your LinkedIn. How are you working to build your skills in the industry?
I do a lot of independent study. As a System Administrator, we really don't like the fact that someone can come up to us and we don't know how to fix something.
We're supposed to be "the" guy all the time. When we started this development, there were a lot of systems that came into the military that got cleared for these spaces that the government necessarily hasn't really worked with before. There weren't any notes or any knowledge bases on it – we just kind of had to figure it out.
That's where a lot of certifications come from; finding those little gaps in my knowledge, and then getting certified so that I can be better for the overall mission. That came with learning Linux, getting my ACAS certification, and HBSS certified.
When I started with ASEC, I was doing one network and then that network got gifted to another contract. My team took over the ISE training development part of it. I'm learning something new every single day. It's nice to not know everything – we don't want to get stagnant in our jobs.
The experience is definitely making me a better tech as a whole.
For someone in a similar point in their career, why would you recommend coming to work for ASEC?
ASEC is a really good development as a System Administrator. I can't stress that enough. ASEC puts you in a position to learn. More than other companies, they truly understand the value of on-the-job training.
They don't expect you to know everything right out of the gate. They give you opportunities to learn those things and fill those gaps in your knowledge, which makes you a better tech overall.
Other places just default to hiring someone with 15 years of experience without thinking about what you can grow into. ASEC actually gives you a chance to get into that position and take over that role, which is really nice.
Be A Part Of ASEC's Mission
We send a big thanks to Alexander for sharing his insightful journey with us. At the same, we extend an invitation to you to be a part of our ASEC's mission.
If you're looking for a career challenge and a chance to do work that really matters, consider joining ASEC in supporting our mission to do what's right for the Warfighter.
Learn more about our current job openings – and apply – by visiting our Careers page.
---
ASEC Employee Spotlight: Elizabeth Frey, Integration and Test Senior Analyst
Welcome back to our employee spotlight series, where we highlight the exceptional talents within ASEC. Today, we are thrilled to introduce you to Elizabeth Frey, an Integration and Test Senior Analyst.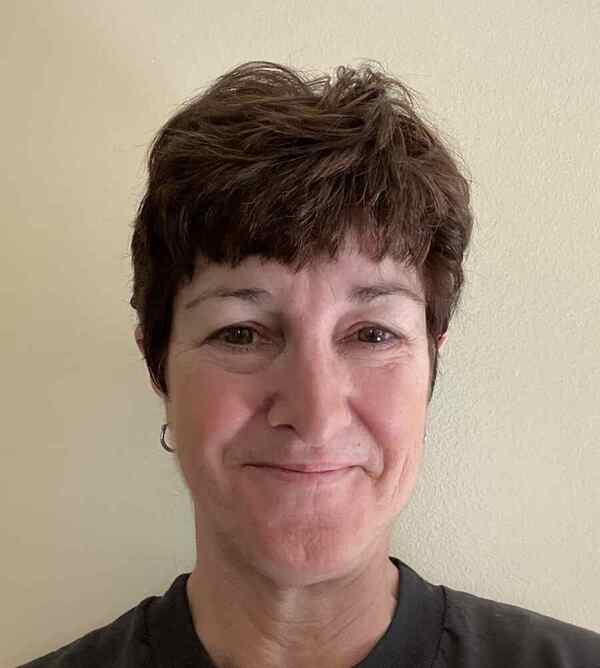 Liz's career in the UAV (Unmanned Aerial Vehicles) domain has been nothing short of phenomenal, and her wealth of experience brings immense value to our organization. In our chat, Elizabeth shared insights into her work now and the challenges she's tackling at ASEC, as well as the path that led her to where she is today.
Liz's story is a testament to the opportunities for both career transitions and a long-term growth mindset, and we're excited to present it to you now.
What is your role at ASEC?
Integration and Test Senior Analyst at ASEC is the official title. I do support primarily the ground station portion, but I get pulled to support the air side of things as well for the various software that goes on it.
What is involved in a regular day or a regular week?
One of the interesting parts of my job is that most of it is irregular. Many times I'm used as a grease or glue type of person where an issue pops up and it doesn't fall under any particular role that's already in existence or they need something done quickly with a high level of rigor and detail, and I can do it.
Having been in the UAV world at Triton since 2014, I have a lot of experience in what's going on and how things have gotten to where they're at. They can plop me in and they know that I will run it to fruition.
You started your career in education. What was it that led toward your career switch?
It's a crazy story! I was starting to work on my PhD in education. I already had bachelor's and master's degrees, so the next step for someone who is growth motivated would be to get a PhD, especially for teaching.
I'm old enough that I did my original master's degree on a manual typewriter. I signed up for some classes and a friend said I would need a word processor, as in, an actual computer, and I didn't know anything about that.
I went to a local computer store and got a 286 computer with a huge tower, keyboard, and mouse. I had to go back to the store often to ask questions about stuff that didn't make sense to me.
It got to the point that the shop owner said, "if you come in here one more time you're going to have to work here!"
The next thing I knew, he was paying me! I started in the shipping room where I was unpacking boxes, marking motherboards and CPUs, then putting them on the shelf. Before long, I was doing installs on local military bases!
After a certain point I decided to obtain the Microsoft and Cisco certifications. After receiving those certifications I went back to college and took the classes that made up an information systems master's degree.
What was the decision like to switch over to ASEC? Was it for a specific job?
I started working in the UAV community in 2014. I had been in the helicopter world doing information technology and cyber security.
They started separating the roles so that they could keep track and make sure that there was no one role that knew everything, because that would be a huge insider threat.
That's when I decided maybe I just want to do something different with this IT background. I ended up looking at IT engineering.
I had been working with employees from ASEC for the entire time that I was there. Finally, one of the ASEC Program Managers said, "Liz, this is crazy, you work with us closely all the time, we know what your skill set is, and you're well received by the government customer – we really need you and would like to bring you over to our team."
That must have been gratifying just to have this career path where you've kind of grown your own skills and then to get recognized by a company like ASEC and hired on board.
Absolutely. And the process was very, very easy. When I arrived at work, people were waiting for me in the lobby. It was nice that the receptionist knew my name and who I was coming to see. It was a very warm and refreshing entrance into ASEC.
One of the appeals to working at ASEC is that they care about their people.
I was taken to lunch by one of the executives. He sat and talked with me and wanted to know more about how I felt about things. He just wanted to get to know me as a person.
What motivates you about the kind of work that ASEC is involved with?
We are working for the Navy, we work with national security. There are always things that need to be taken care of from a bigger picture for our country that people forget about. Working with contractors and working with ASEC specifically, everybody at ASEC has ties to the military.
The majority of ASEC employees have military experience. Other employees have spouses that have been in the military and understand what our goals are and what our mission is as an overall industry working to keep America safe and free.
Having like-minded individuals to work with and to share those goals with is important because we share that dedication to go the extra mile. It's not like when you work in an industry where you punch a clock and you leave, or that you're only looking to make money off of something.
We have the goals of being honest and forthright and making our mission, which is working for the Navy or any other military group that we're working for, be more efficient.
You mentioned earlier about moving to a smaller company. How does that factor into the next part of your career? Is there something you're looking to do more of at ASEC?
There's definitely growth within ASEC. They're wanting me to do some management coming up here shortly. We always have new programs coming down the pike when we win contracts.
The Navy and the Marine Corps are always putting out new efforts, new weapon systems, new programs and ASEC really allows us to move from one program to another.
We're not just a warm body that they put on a contract. We're there for our specific skills and what we can bring to the table.
I'm happy working at the current program that I'm in, but it's okay if things change. Whether it changes because of where we're adding that program, maybe they're into sustainment or they're going to retire a program, there are always opportunities, and they know their people and their skill sets.
What are the kinds of challenges that are exciting you today with ASEC?
Time constraints. The government in general has a lot of processes that can take a long time. It's for good reason, of course, because you have to keep things conformed. You have to know what product you're putting out, and it has to be repeatable.
Now I'm working towards streamlining some of those. Those are some of the challenges that I work with every day. I continue to see a need for streamlining these processes to maintain that configuration control, but to also be able to recoup some of the time that gets lost in red tape.
That's the kind of thing that I end up doing a lot. I look ahead at what's coming down the pike as we're deploying our products, as we're creating our products, because I work in a software area. We have to test and make sure procedures are in place.
Then we have to look forward to the systems that are out there. How are we going to deploy them? What pitfalls might be there? And how do we do better prediction of fixes for that?
It's making sure that we have as much detailed information and sharing.
For all of the systems that we have in the world right now where you can Twitter and tweet and you can Facebook and friend and you can email and you can do Teams, Skypes, Meets… for all of that, we still have big challenges in getting people communicating.
I will send an email and incorporate a lot of information to many people who are running three different threads on a topic and they really all need to.
How have you felt supported by ASEC to keep your skills and knowledge of the industry current?
If we need training, like if I needed an advanced Linux class, I just put in for it and they approve it and pay for it.
If we need to get the government to reimburse it, they totally have no problem reaching out to the government and making a case for it.
All of those things are available to us.
There's a lot of government required training that they take as part of our day to day stuff.
Those are all options, but this is the first company that really has a fast turn around for allowing us to take that training.
What would you say to those people who are either considering a move to ASEC about why it could be a good place for them?
It's a great company. They started out 20 years ago and they maintain a great sense of family. The people that they bring in to continue to grow and run the company have that same sense of commitment to the people.
Make The Move And Team Up With ASEC
We're very appreciative to Elizabeth for taking a bit of her morning to speak with us about her career and where she's headed with ASEC. We're glad to be part of the journey.If you're looking for the next challenge for your career, check out our current job opportunities here.
---
ASEC Employee Spotlight: Jason Lacey, System Analyst/Mission Specialist
ASEC takes pride in fostering a close-knit team that brings together a diverse set of professional experiences.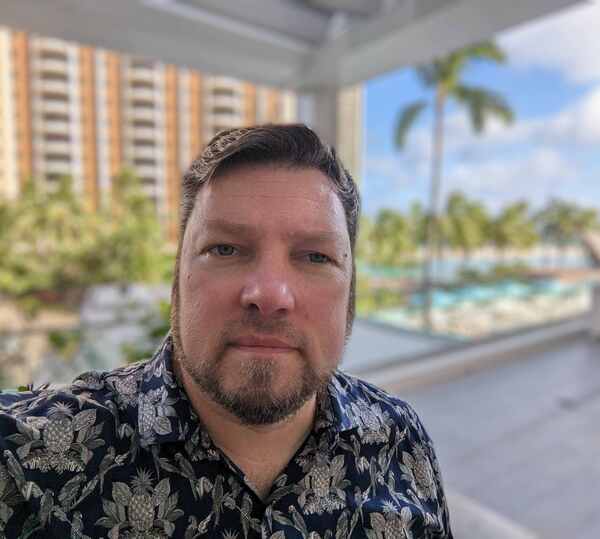 Among our esteemed colleagues are individuals who have proudly served our nation's armed force. Today, we shine the spotlight on Jason Lacey, a System Analyst and Mission Specialist at ASEC.
Drawing on his 24 years in the Navy, Jason has seamlessly transitioned into a flourishing civilian career in Washington. In our conversation with Jason, we talk about the impact of his time in the Navy, what the transition was like to his current role, and how the ASEC work environment allows him and his colleagues to thrive.
What is your role at ASEC, and how would you describe it?
I'm an aerospace analyst. I support a Navy project called the Fleet ASW support team. It's direct support to the fleet, whenever they need training or operational support. This is in the P-8 community which ASEC has been a huge part of. I also support as an acoustic analyst and work with the sailors directly, as well as the other ASEC employees that are out in the Pacific Northwest.
What are some examples of the kinds of projects you're involved with?
I'm involved with anti-submarine warfare. I had 24 years in the Navy as an active duty aircrewman and I was an aircrewman on P-3s. Then as that platform went away, we went to the P-8, and I trained on the P8 just prior to my retirement.
They pulled me on board and did what I've been doing since I was in uniform. It's been great because I worked with some of my ex-colleagues, and I know the sailors and the people in command very well.
Had you heard about ASEC before you were looking for opportunities?
I definitely knew about them. One friend left the Navy and is now doing the same job with ASEC. We were in the same squadron together, and got hired by ASEC. Others that I've served with I've also seen getting hired. I really know a lot of the people, and they're all the caliber that I like to be around.
You've been with ASEC for just about 5 years. How would you describe the working environment?
It's been really good. It exceeded expectations as far as the ASEC family and the leadership. It's a small company with just about 320 employees. They really do manage it perfectly, in my opinion. Also the fact that ASEC is an employee-owned company allows for more flexibility in areas that a larger corporate company probably is not able to expound on.
Did you know that it was employee-owned coming in, or was that something that you discovered?
I actually came in right when it was right before the ESOP was announced. It happened in my first year. It's a really cool thing to know that you own a piece of an aerospace space company.
Now are you working in an ASEC office? Are you on base?
I work on the base. Really, it's like all I did was hang up my uniform and put on my ASEC shirt and go right back into the same building that I worked in.
And with that remote from ASEC setup, do you still feel that camaraderie, that connection to the company?
Absolutely. They also come out in person regularly. This is the best part about ASEC. It's a very tight knit family.
The management team makes sure there's a face to face a couple times a year. We have gatherings, whether it's a luncheon or a dinner, or a holiday night out.
The CEO with the other leadership will fly out from Pax River and we all meet. When they're not here, we communicate regularly through Teams, email, and phone calls.
Have you just taken advantage of any sort of employee growth and development programs or have you seen younger colleagues doing that sort of training?
My position is unique. I'm not just an analyst, I'm also a project specialist, so I still also fly with the crews. I'm constantly supporting multiple roles. I know these development programs are available, I just haven't taken advantage of any of those just yet.
That seems understandable given how busy you are!
It's all a balance. Plus we've got family life, too, but that's good too. Because ASEC will welcome you and your family. You know the motto is doing what's right by the Warfighter. My wife also works for the Navy supporting the warfighter with child development stuff. It all melds together and keeps us moving in the direction that we want.
What motivates you about the kind of work that ASEC is involved with?
It's about being involved and supporting the Warfighter, as well as working for a company that takes such good care of its employees. Those are both right up there.
What are some of the challenges that you're working on today that you're able to share about?
They're not not just along the lines of the operational support, which is what I'm doing right now, but the advancement in technologies that go along with it. ASEC is right there at the forefront of that when it comes to aerospace and airborne systems. That includes software and seeing where these new systems are going with the technology of today. That's exciting to me.
If you were speaking to someone who was just starting their career, what would you suggest to them about working at ASEC?
First and foremost, ASEC definitely takes care of its employees. That's important, and it can also be challenging in today's workforce. That's a big one. The other is getting to work with these advancements in technologies, and to really be at the forefront.
I would just say this is the retired chief in me, but it's being able to work so closely with a team. The ASEC team is absolutely top notch. Their reputation definitely exceeds what I've heard of other institutions and companies.
If you want to be active in advancements of technology in aerospace and continue to support the Warfighter, it's the right place to be.
Come Work With The Team At ASEC
As we extend our thanks to Jason for taking the time to sit down with us and talk about his ASEC career so far, we invite you to join us on this journey.
If you're ready to contribute to ASEC's unwavering commitment to the nation's security and support our mission of doing what's right for the Warfighter, we want to hear from you.
Embrace the chance to make a meaningful impact and become an integral part of ASEC's mission. Find your next by reviewing our career opportunities here.
---
ASEC Employee Spotlight: Jason J. Mendez, Site Manager & Program Manager
One of the rewarding parts of working at ASEC is getting to be part of a team with a truly diverse set of experiences. That diversity includes a number of team members who have served our nation's military.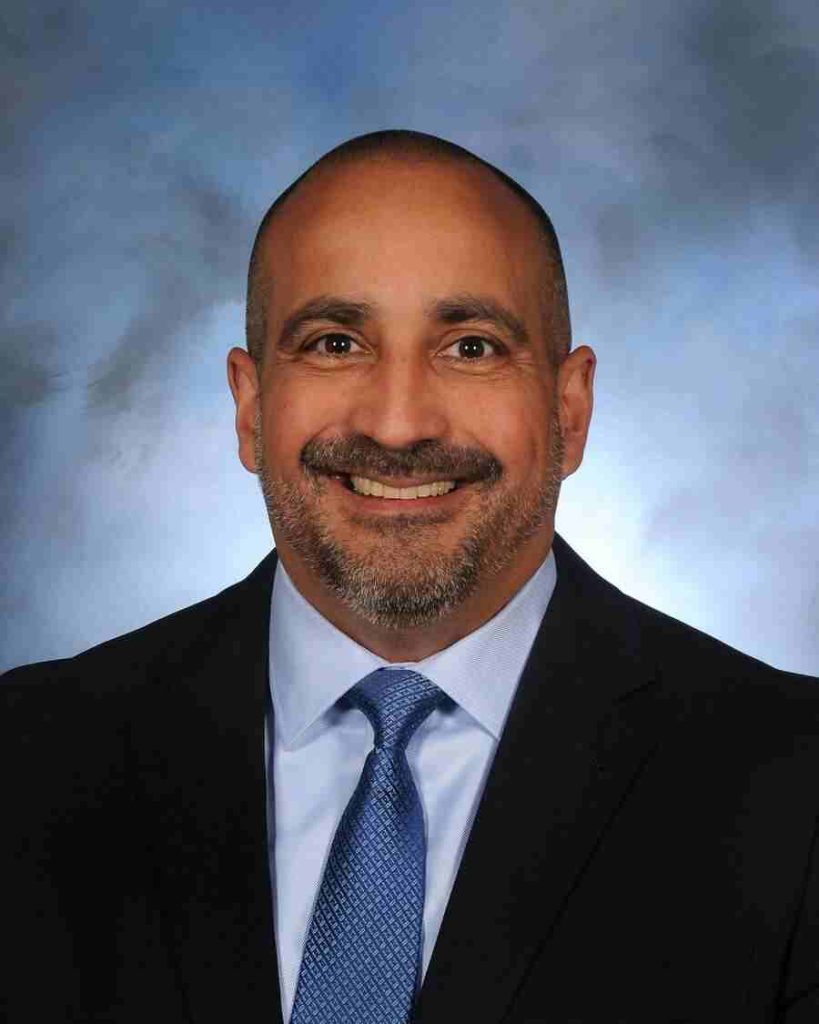 Recently, we had a chance to speak with Jason J. Mendez, a Site Manager and Program Manager at ASEC's Orlando branch, about how his work with ASEC, as well as how his time serving in the Navy helped set him up for a successful civilian career.
Jason also shares the opportunities he's taken advantage of to grow his career with ASEC over the seven years he's been with us. Without any further ado, here's our chat with Jason!
Hi, Jason. To get us started, can you share more about the work you do here at ASEC?
I'm currently the Site Manager for the ASEC Orlando, FL branch. We support naval air warfare training divisions, and I help all the employees that are assigned to NAWCTSD Orlando. On the side, I'm also a Program Manager working on projects for NAWCTSD Orlando.
As we onboard folks, I help them with any policies or procedures that apply to ASEC, including if there's travel or training requirements, but also to support our government customer, the Navy. Overall, it's about making sure our employees have the resources they need to do their jobs.
You started off at ASEC after your time in the Navy. What drew you to the company?
When I was in the Navy, ASEC already had a great reputation supporting the fleet. Their motto is "Doing what's right for the Warfighter" and I saw that firsthand while I was in uniform.
ASEC was doing a lot of curriculum work and scenario work for the Maritime Patrol and Reconnaissance Community. Seeing the products and the support they provided us to make sure we were ready for deployment really stood out amongst other companies.
When I was getting out, I had a familiarity with the work that they do and the people they hired. That was comforting when transitioning out of uniform to a civilian work environment. I was motivated by what they were doing and the level they were doing it at.
Your role at ASEC has evolved over your time. How have your responsibilities changed with them?
Early on, I was supporting a lot of that curriculum and scenario development work as an analyst and a project manager. I was fortunate to have had some great leaders, managers, friends, and a mentor within ASEC that believed in me and gave me the opportunity to grow professionally.
As those opportunities came up, I took advantage of them. My responsibilities kept growing, and I soon became a Site Manager. Hopefully I'm able to provide guidance and mentorship and make sure the folks here have what they need to be successful and grow professionally too.
What kind of work is involved with curriculum development?
Those were my earlier projects up in Jacksonville. I was supporting the training curriculum for naval flight officers, naval aircrewman, naval aviators. It ends up being like any academic institution. The military does a great job training their people, and ASEC is involved in making sure they have the resources they need for training.
What projects are you currently working on?
Being a Program Manager with NAWCTSD, I am supporting a lot of acquisition system engineering work that's related to virtual distributed training for naval aviation.
With them, I'm also their Deputy Integrated Product Team Lead. We get requirements from the fleet, these are the things the Navy needs to train their Navy aircrewman and Marine air crewmen, and we go through the process of finding out the best way to provide or meet that requirement and build them a solution.
What kind of challenges are you working on today?
The challenge we face is to ensure we get our service men and women the best product possible. This includes the sustainment part, which means not only delivering something today, but also supporting it in the long run.
NAWCTSD's vision is accelerating warfighter readiness through training solutions and with the outstanding team I work on we're able to do that everyday. It's challenging but rewarding.
How do you keep your skills and knowledge of the industry current? Have you been able to take advantage of any educational opportunities/benefits offered by ASEC?
Engineering is huge at NAWCTSD. When I was tagged to work here, I was able to take advantage of ASEC's educational benefits, so I obtained my certification in models-based system engineering that MIT xPRO offered online and that was sponsored by ASEC. Without them I wouldn't have been able to get that certification.
For myself, I use whatever training opportunities are available to me via NAVAIR. NAWCTSD has a website that has computer-based training modules. I go to a program management training institute for things you might see in the commercial industry, and then I also take advantage of anything that's available on LinkedIn, training-wise.
Did you have a background in systems engineering before?
I was familiar with it. I have a science background from college, and I was familiar with systems as it relates to the aircraft I was flying on when I was on active duty. We were responsible for knowing a lot about that aircraft.
Model-based systems engineering is an emerging field of importance, it was good for me to finish that course so I could understand and follow along with engineers as we work through.
How would you describe the work environment at ASEC?
The example of them helping me get that certification is a perfect example of the work environment, their culture, and their climate. They've got a bunch of great people that want to see you excel, and either individually or collectively, they will give you the tools and support you need to do so.
If you were speaking to someone starting their career, why would you advise them to consider a career at ASEC?
At the larger level, ASEC will give you the opportunity to work on programs and projects you can be proud of and know you were doing important work helping prepare our nation's Warfighter for when they get the call, so they're ready to do what they need to do, then return home.
At the individual level, I think of what my mentor told me. You have to do what's right for yourself, your family, and what makes you happy. I know working at ASEC is right for me, makes my family, myself happy, so whether just starting out or later on in your career, ASEC can do the same for them.
Find Your Next Job With ASEC
We send our thanks and appreciation to Jason for sharing so openly about his career with ASEC.
Ready to see how you can be a part of ASEC's mission to do what's right for the Warfighter? We have over 50 positions available throughout the country. To view our career opportunities, click here.
---
Interview With Evan Alvey, Operations Analyst & Program Security Coordinator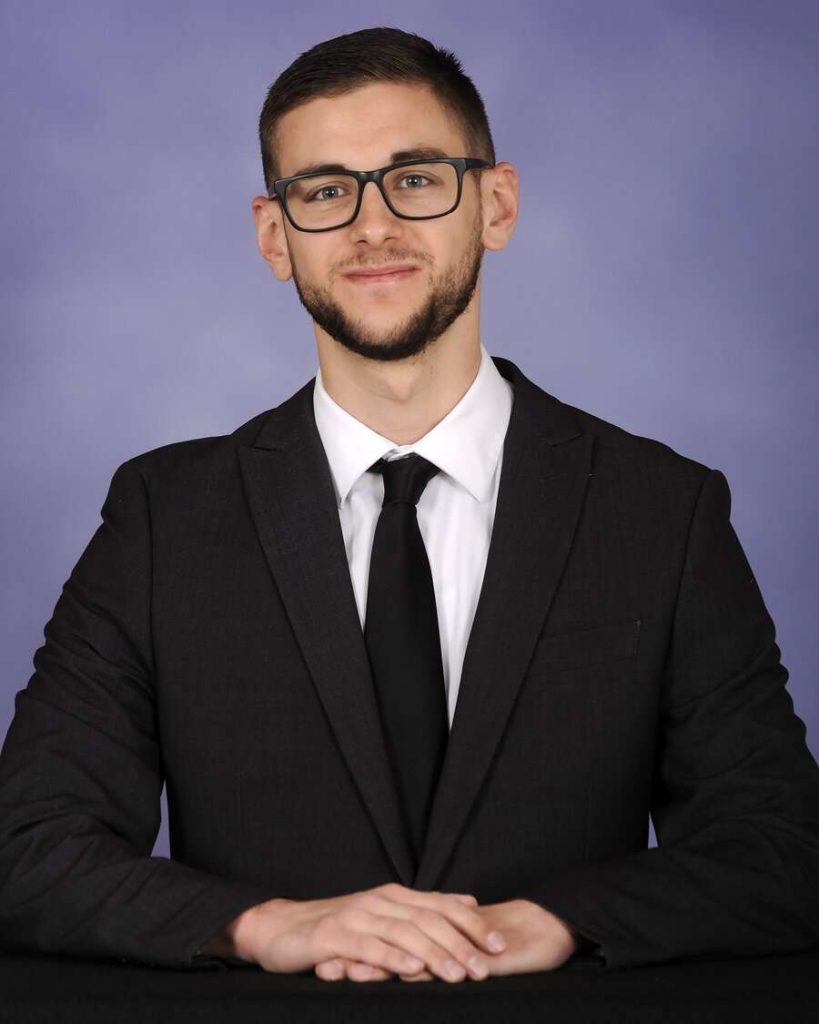 We are back with another employee spotlight showcasing the team here at ASEC.
Today we're speaking with Evan Alvey, Operations Analyst & Program Security Coordinator. Evan supports NAVAIR program office PMA-242. 
ASEC has corporate offices in Lexington Park, MD and Jacksonville, FL, and a number of remote work sites to include California, Nevada, and Washington state; these remote sites are typically government facilities or military bases where our employees provide direct support to our government customer. Evan supports our Navy customer at NAS Patuxent River, MD and was excited to share his unique perspective on how ASEC fosters a supportive work environment even with its remote staff.
Our chat with Evan also touches on the ways in which ASEC can impact both your early career growth and long-term opportunities. But enough from us – let's jump into the conversation!
What is your role at ASEC?
I'm an Operations Analyst & Program Security Coordinator. You can ask anybody that I work with here in the program office, or my manager over at the ASEC home office, my job consists of a little of everything. I don't necessarily think I have a defined set of roles, it's where I consider I can help the most.
The Program Security Coordinator is more about being the point of contact for all things security-related, like physical security, operational security, information security, communications security, those kinds of things.
Operations is like what it sounds. We need to help make this program office operate and support whatever the government and the Navy needs us to do. That could mean helping with acquisition documentation and routing. It's about making sure people have what they need to do their job.
Was this a job you had sought out? A job you had learned about in another way?
It wasn't necessarily a job I was looking for, but I'm glad I found it.
I joined ASEC in March of 2021 – I was hired as an Administrative Assistant. I was doing front office work, filling in for the Executive Assistant while she was out, and learning from her as well. We partnered to help with scheduling, making travel arrangements for the Program Managers, and other administrative duties to help the team perform.
Through my success, I was promoted relatively quickly to the Deputy Operations Lead position, and then to an Operations Analyst & Security function, which is where I am now.
What is your educational background?
I have an Associate's Degree in Social Sciences and I'm on track to finish my Bachelor's in Human Resource Management and Information Systems Management in December of this year.
What other background did you have before applying to this job at ASEC?
I have had a couple of jobs around the same scale. I've done administrative work and I've worked at the IT help desk for NAVAIR.
With the educational background and your current job, what are your aspirations, and how do you see ASEC playing a role in that growth?
When I initially started my journey to human resource management, I really did enjoy HR topics. Through this job at ASEC, and the company itself, I've been drifting further away from wanting to do HR and really just want to stay with ASEC. Everyone here treats me great. I'm hoping to grow within the company and see where that takes me.
What is it about the team and the environment about ASEC that resonates with you?
It sounds cliche to say, but it is like a family. There seems to be no hierarchical structure. My boss is on the Executive Team, but he doesn't act like it. Neither do the other members. They want you to feel welcome. They're always taking time to talk with you; they have no problem sitting down with you to chat about work or about life.
They also really believe in their people. If they hire you, they believe you're going to do something. They will give you every resource to make your job successful.I think that's part of my success and the promotions I've had. It's just the great belief of the ASEC team.
For someone in a similar point in their career, why would you recommend coming to work for ASEC?
ASEC doesn't treat you like you're not as advanced in your career as everyone else is. I got hired for an entry-level position, but they gave me as many opportunities to succeed as they do with their people that've been here for 10-20 years. There are many ASEC employees that have been here since the company started.
ASEC wants you to advance, they don't want to give you up. They want to build you up to be the best person you can be, and also the best way they can help the Warfighter all at the same time.
Where are you based right now? How does that affect the relationship with ASEC?
I work on the Pax River Naval Air Station supporting one of ASEC's program management contracts. In my office, I have a government employee supervisor and my ASEC supervisor. Typically, direction comes from the ASEC supervisor to my government supervisor. They work together and make sure I know what's going on and what I need to get done.
I have a great working relationship with all of the ASEC employees here in this office. There are about 10 of us. I also have a good working relationship with my ASEC manager who is in the corporate office.
How would you describe the work environment at ASEC?
They do promote a great work-life balance. In the Patuxent River area where I'm based, we have two large company gatherings a year: one in June and one in December.
We also have monthly company meetings which gives everyone a chance to get together and hear how the company is doing, welcome new employees, and they feed us lunch! These are good examples of ways ASEC shows appreciation for their employees.
What motivates you about the kind of work ASEC is involved with?
Knowing that my work has a purpose. I work directly with some naval officers here that are very engaged with the fleet. It's very motivating to see the weapons that I help other teams work on, and to see them succeed and see what they're able to provide to the fleet.
It's not just showing up for your work with no purpose then going home. There's a sense of gratification and appreciation for your work.
Is that something you had anticipated when you first started?
It's definitely something that grew as I grew with the program. I wanted a better job at the time, and luckily, I picked a great company to apply for and was lucky enough to get hired. The feeling grew with the government and naval employees that I've worked with here as they bring me in and teach me as much as they know.
What kind of professional challenges are you working on today?
Most of what I'm working on now is digital transformation and getting people to use digital tools. I work with a SharePoint developer who is a wizard with making apps and automation and flows and all these kinds of things. He provides tools to make duplicative tasking less complicated.
My main focus is helping the organization become more technically advanced and to increase efficiency. There's a big focus on doing things faster, doing things cheaper, and doing things better. I'm hoping to help people accomplish those goals.
Now that you've been with ASEC for a few years, how do you see them supporting their employees?
Based on the experiences I've had, every issue or problem has been solved very quickly no matter what it is. ASEC provides a great team over at the corporate offices, no matter what the sector is, finance, operations, HR, program management, you name it.
While they're looking to develop their people, they are also looking to keep the people they develop. They want the best for all their employees and for all their contracts to go well. I think if anybody comes to work at ASEC, they will be overwhelmed with the amount of helpful resources they have and the amount of growth that they want you to achieve over your tenure.
Find Your Next Role With ASEC
Thanks very much to Evan for spending his morning chatting with us about his time so far with ASEC. We're looking forward to seeing what you accomplish next!
If you're looking for your next career opportunity, please check out our current job opportunities here.
---
Interview With Stephanie St. Peter, Director of Talent Acquisition
We are continuing our regular interview series spotlighting the efforts of the various departments here at ASEC with our Director of Talent Acquisition Stephanie St. Peter.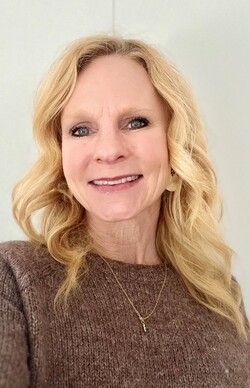 Much of ASEC's growth and development can be attributed to its diverse, experienced teams delivering incredible work in support of unique DoD programs. What makes that work possible in the first place is having an effective recruiting system that ensures talented candidates get connected with their next career opportunity.
In this conversation with Stephanie St. Peter, we'll get a peek into the application and hiring process at ASEC, and what she finds most exciting about bringing new employees to the company.
We'll start with the question many candidates have – what does it take to be hired at ASEC?
Let's begin with the job itself. At ASEC, we hire individuals to support our contract positions (direct employees) and individuals to support corporate operations (indirect employees). What does that mean?
For direct positions, the job descriptions and experience/education/skills requirements are created by the government – they are referred to as Labor Categories (LCATs) and are part of a Statement of Work (SOW).
ASEC does not have the ability to change these requirements, and as a federal contractor, we are held to them. For example, a candidate sees a job posting for a Network Engineer that requires 5 years of experience and a bachelor's degree.
They have years of experience but not the required bachelor's degree. Or maybe they do meet all of the experience requirements, but they do not have the required security clearance (we'll touch on this more, so keep reading!).
Unfortunately, this candidate will more than likely be disqualified, as we are required to hire in accordance with the LCAT requirements. This is important for candidates to know; many do not understand why they weren't given a chance to interview. 95% of the positions posted on the ASEC career site are direct positions.
When it comes to our indirect/corporate support positions (think HR, Accounting, Finance, etc.) we have more flexibility, as we create those job descriptions and requirements internally.
Don't lose hope! We look at every application we receive, and while someone may not be a good fit for the position they applied for, they may be perfect for another current or future vacancy!
Let's get to the next part of the hiring process; you are a candidate, who on paper, meets all the job requirements and are called for an interview – what's going to get you an ASEC offer letter? Recruiters like to call these soft skills: your personal attributes such as your attitude, critical thinking skills, adaptability, and above all, your perceived commitment to supporting the warfighter.
For people who are hearing about ASEC and the opportunities you have, are there any misunderstandings you come across when it comes to working as a cleared professional?
If a job has a security clearance requirement listed, and you do not have a clearance or even the required level of clearance, you will probably not be considered for the position even if you are otherwise fully qualified.
Security clearances are often a mystical thing for those who are outside of the cleared workforce. Basically, the nature of the work the person in the position will need to do is classified at a certain level (e.g., Secret, Top Secret, TS/SCI), if you do not already hold the required level of clearance, you are unable to do the work.
The clearance investigation process can take anywhere from 3 to 12 months, so even if you are clearance eligible, we are unable to hold the position open while your investigation is in progress. In general, the higher the clearance level, the longer the investigation process is.
Candidates often ask if they can get a clearance on their own and are even willing to pay for it themselves! While this would be great, it isn't possible; the only way someone can obtain a clearance is to be hired for a job that requires one.
What's the average interview process like at ASEC?
In the current labor market where skilled candidates are hard to find and have many options, we make every effort to make the interview process at ASEC as efficient as possible!
My team reviews new applications/resumes typically within 48 hours of receipt. We contact candidates who appear to meet the qualifications and set up an initial phone screen.
During this screen we get a feel for what they're looking for in their next job, talk with them about the position and how their experience lines up, and give them an overview of ASEC and our mission.
We may also acquire the information necessary to verify the individual's security clearance. If the phone screen has a positive outcome on both sides, the next step in the process is a more technical interview with the hiring manager.
Depending on the location of the position and the people involved, this interview may be done in person or virtually through MS Teams. If the position the person is interviewing for supports one of our government contracts, we may also set up a "meet and greet" with the government customer.
This step can be super beneficial for the candidate, as the customer can provide a detailed overview of the program and work involved.
The decision to hire (or not hire) a candidate is ultimately made by ASEC, not the government.
The last step in the process is the offer letter – we waste no time here either! If you are the right candidate, we will have an offer to you as soon as humanly possible!
In a recent interview with Dan Bishop, he shared that ASEC has landed some contracts recently that will support the company's stability and growth. How is that affecting hiring?
ASEC's growth has come in a variety of ways: new contract awards, the expansion of existing contracts, and with the addition of new, indirect/corporate positions that are needed to support this growth.
In 2022 we added 127 new employees to the company, and we don't plan on slowing down in 2023!
This growth is a direct result of our ability to provide the right talent to our government customer.
The challenge my team faces daily is finding candidates, often dubbed "purple squirrels" or "unicorns", who meet the unique and specific requirements the government customer needs. It can be really stressful!
Engineers and experienced IT professionals are in high demand across the United States. Luckily, we have a very good reputation and always put people over profit.
On LinkedIn, you share about your own transition to ASEC and finding a job that gives you satisfaction. How do you communicate the type of meaningful work ASEC does to candidates, and what keeps you motivated in your position?
When I am interviewing a candidate, I like to hear what is important to them in their career. I try to find out what environments they find the most rewarding and successful. I never look at a candidate as a "butt in a seat", but as a person with a life, a family, friends, and unique goals and aspirations.
Once I know those things I can determine how to best "sell" the company and opportunity to them. Recruiting is essentially sales – if you are looking to buy a sports car and I'm selling you a minivan – it's not going to work!
Knowing I've helped put a great individual in a great position is the most rewarding part of my job. I love it when people come back to me after a few months with the company and tell me how happy they are.
We also receive a ton of employee referrals for our vacant positions, and while they receive a nice referral bonus for doing so, I'm pretty sure they'd do it even without the monetary reward.
ASEC is an employee-owned company. Do you find most candidates are familiar with that already, or do they learn about it more in the interview process?
Not everyone is familiar with the term ESOP, or what it means to work for an employee-owned company – I wasn't when I first started at ASEC! Some people are simply more concerned about their financial futures than others, and that's okay, but ASEC's ESOP is a huge selling point.
What it boils down to is that you have another retirement nest egg that is kept warm simply by your contribution to the company. It requires no care or feeding from you like your 401K or other retirement investment plans need.
What do you especially enjoy about being ASEC's Director of Talent Acquisition?
Above all, I love working for a company that is deeply committed to our nation's Warfighter. I didn't come from a military home or upbringing; it wasn't until I moved to the Patuxent River, MD area (home of NAS Patuxent River) that I was exposed to the DoD and military "life". At ASEC, our primary customer is the U.S. Navy.
Since joining ASEC I have developed an even higher level of respect for what our service members do for this country every day. Knowing that I play a small role in supporting our service members through the mission-critical work ASEC does is extremely rewarding.
Secondly, I feel very supported by our executive leadership team. They have allowed me the opportunity to build a Talent Acquisition department and implement recruiting processes that did not exist here before me. I also have an amazing Talent Acquisition Specialist, Austin Cullen, who is invaluable to me.
Together we are doing great things!
Do you have any tips or advice on resumes? Any mistakes people are making, something they should be double-checking?
This question could be an entire article on its own! I'll provide some highlights, the first being that recruiters spend less than 10 seconds looking at your resume.
Make sure your resume is well formatted (bullet points are best), concise, accurate, and I cannot stress this enough: FREE OF SPELLING AND GRAMMATICAL ERRORS!
Personally, I like to see things like clearance level, education, certifications, and special training at the top. If you have been in the workforce for many years, it is okay to leave off your first few jobs that may be irrelevant to the job you are applying for.
If you choose to include an objective, make sure it is one that sets you apart. I'll assume you want a rewarding career that allows you to use your current skill set to grow and learn.
And if we're being REALLY honest, most recruiters don't read your objective statement; they are skimming your resume to see what you've been doing and if that matches the job description.
I'd recommend having a few people you trust read your resume before you send it to a potential employer. Simple is best – we don't need fancy fonts, colors, and graphics.
Find Your Next Role With ASEC
We send a big thank you to Stephanie for taking us behind the scenes of her role as the Director of Talent Acquisition, and for the insights into the ASEC hiring process.To find out more about current openings at ASEC, we encourage you to check out our available job postings here.
---