none
ASEC Employee Spotlight: Kylie Courtney, Senior Test and Evaluation Analyst/Engineer
At ASEC, we take pride in nurturing an environment where professionals can thrive, be it those who join our company straight out of college or more established professionals.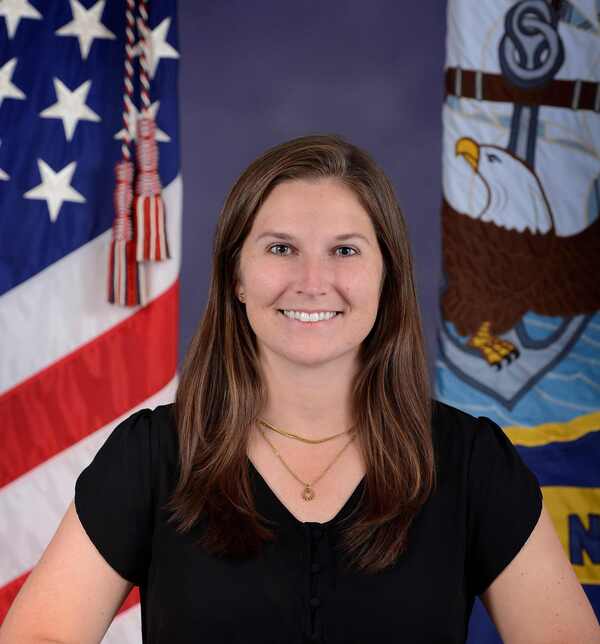 Today, we're thrilled to highlight one of the exceptional engineers enriching our team – meet Kylie Courtney, a Senior Test and Evaluation Analyst/Engineer at ASEC.
Kylie's journey within ASEC, from her initial role as a Test Resource Manager right out of college to her current position as a Senior Test and Evaluation Analyst/Engineer, is a testament to the opportunities for growth and development that our organization provides.
In her current capacity, Kylie plays a pivotal role in the HUD program for the Navy, contributing her expertise as a test plan writer and reporter. Her story is not just about professional growth. It's also a testament to the collaborative environment at ASEC, where employees like Kylie thrive, forge meaningful connections, and make a profound impact.
Stay with us as we delve deeper into Kylie's journey and her essential role in advancing our mission at ASEC.
What is your role at ASEC?
ASEC has a lot of contractors that they contract out for government positions. I was just promoted to Senior Test and Evaluation Analyst/Engineer. I work with the HUD program for the Navy, basically as a test plan writer and reporter.
I take what the air crew says about what we're testing and put them into words to make sure we get an accurate test.
How has your time been at ASEC?
I came to ASEC right after college. I was applying for aviation positions and I happened to find ASEC and applied for a Junior Engineer position. I was hired as a Test Resource Manager, so I happened to already be on the HUD platform. I was tracking flight hours and things like that. It started off as more of a transition position to hopefully become a Flight Test Engineer.
I did that job for two years. The role I'm currently in opened up for operational tests, so my title is Analyst/Engineer. While I'm not a full Flight Test Engineer, I do a lot of similar types of tasks. I would say it follows the path I wanted to be on when I started, and has acted as the stepping stone to my current position. Everyone at ASEC was super helpful in getting me to where I wanted to be, and making sure I was progressing in my career how I wanted to.
How have you felt connected with ASEC's mission?
Working on operational tests means I get to work with a lot of air crew that have just come from the fleet or are going back to the fleet so I have an immediate connection with them.
They're excited to see the new developments and tests that we're doing because that's going to help the fleet in the end once we're finished.
I never thought I'd be working in an environment like this. Even applying to aviation, I didn't think that I'd actually work with the military. Or if I did, I wondered if I was even going to see the air crew. But I work with them every day, I see them every day, and it's great to be able to help them put their words into paper.
How did you first get into aviation?
It wasn't an interest of mine until my third year of college when I took a rocket propulsion course. I really enjoyed it, and kept thinking about it as I was applying for jobs. I knew I wanted to be a mechanical engineer and be developing things, but I wasn't sure exactly what I wanted to do.
From that class, I realized that rockets and aviation were things I really liked, and I believed it could be something I'd enjoy for the rest of my career.
What is the working environment like at ASEC? How have you felt supported in your growth over your five years with the team?
My Project Manager when I started currently works with me now. He's switched over to a government position. During my first job, he would constantly check in and let me know about other positions opening up, and ultimately helped me push my way into a Flight Test Engineer position, which unfortunately didn't work out at that point. Their manager then found me and fit me into this role.
The role I'm currently in is largely a different version of a Flight Test Engineer, which is better. I more so mean that I run operational tests. Flight Test Engineer is more specific to development tests, which focus on small aspects of a system on the aircraft we work on, whereas operational test looks at it in its entirety.
By being in the position I'm in, it broadened my horizon. Instead of focusing on one small thing, I get to focus on aircraft systems as a whole, which rounds out my experience.
It worked out in that sense. The company is tight-knit, and everyone is always checking in on each other. I work with my old manager, and my new manager now works with me, and I have meetings with him every week to catch up on things.
How much did you expect this level of support heading into the company?
I didn't have many expectations since this was my first job coming out of college. I expected to interact with my manager, but it ended up exceeding my expectations. I didn't expect to work so closely with my team, and that definitely led to an environment that's helped me enjoy my job more.
How are you working to build your skills in the industry?
There have been opportunities. I had the chance to take a short course at Test Pilot School, which focuses on mission systems, which is not an opportunity that I thought I would get otherwise.
Usually for contractors it's harder to get into, but they happened to have an opening, and I was able to partake in that. It was really helpful in developing career skills.
If you were speaking to someone starting their career, why would you advise them to consider a career at ASEC?
It's a great company to start off with especially since it does spoil you. As soon as I got here I was shaking hands with the president of the company and meeting all these people that were saying, "Great to have you on board!" and knew me by name almost immediately.
It is a family environment, for sure. I felt welcomed right away and I got the sense that they wanted nothing more than to help me in my career.
Join ASEC And Help Us Fulfill Our Mission
We extend our gratitude to Kylie Courtney for giving us more insight into her journey with ASEC so far. If you're seeking an opportunity to make a meaningful impact and take on challenging and rewarding work, we encourage you to explore career opportunities with ASEC.
Join us in supporting our mission to make a difference for the Warfighter and contribute to important initiatives. To learn more about our current job openings and take the first step toward becoming a part of our vibrant team, visit our Careers page here.
---