ASEC Employee Spotlight: Alexander Pappasburt, System Administrator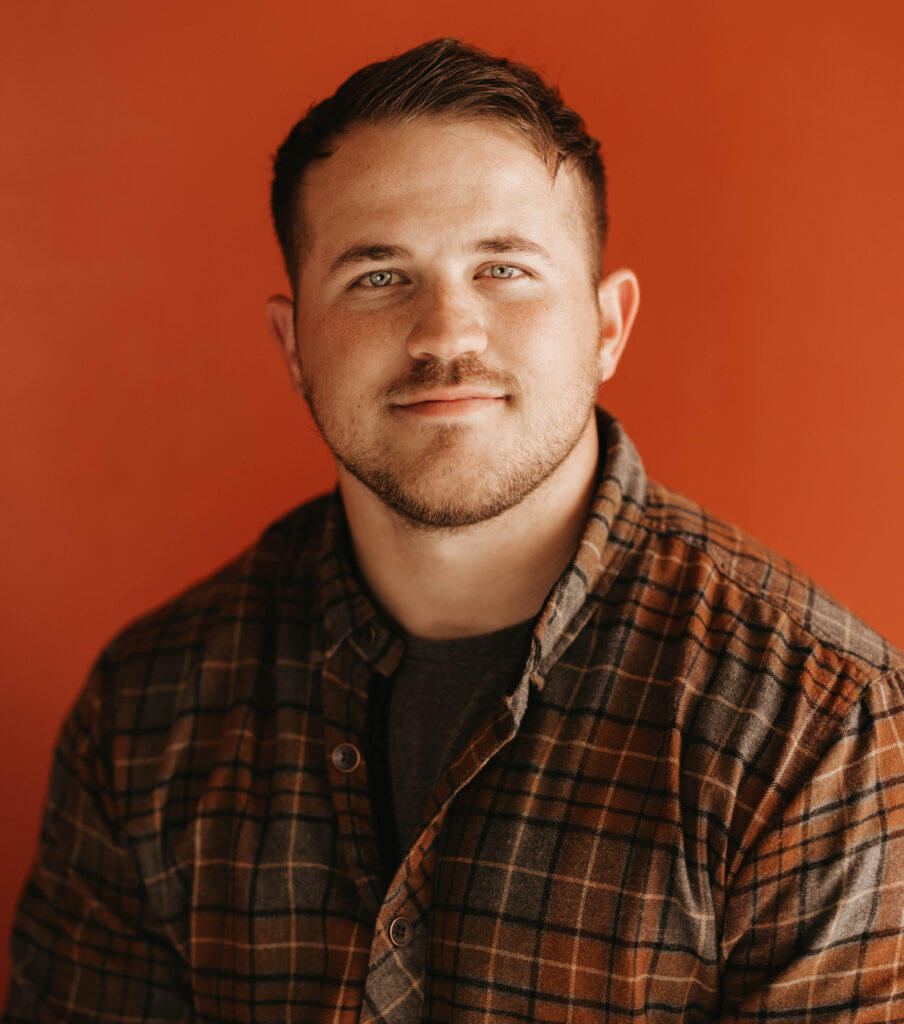 At ASEC, we are proud to have fostered an environment where professionals can thrive, whether they are working side-by-side in one of our offices or supporting our government customer on military bases throughout the country.
Today, we are sharing the story and career progression of one of the employees making our team as strong as it is: meet Alexander Pappasburt, a System Administrator at ASEC.
Alexander's journey from Petty Officer Third Class in the Navy to Lead System Administrator is just the start of what's already been a remarkable career. Read on as we dive into Alexander's story, including the impact of the military on his career, the working environment at ASEC, and how the two align to support his professional ambitions.
What is your role at ASEC?
At ASEC I am a System Administrator. Essentially, I support the Warfighter in the training environment for pilots. That has to do with server maintenance, server upkeep, patching, and security. We do it all. System Administrators wear a lot of hats!
Is that adaptability something that drew you to the role?
The ASEC IT team here at NAS Fallon has the opportunity to work on really high-end systems,
which draws a lot of driven people, especially if you want to strengthen your resume and become a better tech in general.
For me, those high-end systems bring a lot of things that I've never seen before, so it's definitely a learning experience. It's not just being a System Administrator – there's a little bit of system engineering, too.

Plus, you get a seat at the table when it comes to developing our new tools to help the Warfighters. We can work with different pilots and analysts and develop new tools to use to help make them even better.
What was your experience with ASEC before joining?
I wasn't as familiar with the company before applying. What was important to me, especially because I was coming from Booz Allen Hamilton, reputedly one of the best places to work as far as how they treat their employees and work-life balance, was finding a company that understood those values in the same way.
I did my research on ASEC. There were good reviews across the board as far as how they treat you, how their employees are looked after, and how they want you to maintain your work-life balance. Just as important to me was knowing that they support their employees by getting you into positions that can move you higher up.
What has it been like working at ASEC?
Ever since I've been at ASEC, I've always felt like we're more of like a family. The company's small. As an example, I can call the COO anytime I want, and I do!
I check in to keep them in the loop on what's happening here and the strides that we're making. It's really cool to be a part of that dynamic where it's not like you're working for a global conglomerate where you're just another number. We're very close-knit here.
Given that you are working on base, how have you found the working environment at ASEC?
It presents some challenges to our work. We have different people that are on the East Coast. We have people on the West Coast. Trying to collaborate in a team environment when everyone's so spread out has its challenges, but it's also great because you get people from all different kinds of backgrounds.
Collaboratively, we work really well as a team and everybody has a little bit of input that they're allowed to give that can help us move forward even faster on trying to accomplish the mission.
How do you see your connection of having served in the Navy informing the work that you do?
I was a Master-at-Arms in the Navy, which is like a military police officer, and I served for four years. I've worked for the Navy since I've gotten out. All in, with the military and working on the civilian side, I've been with the Navy almost a decade now.
With the work at ASEC, you're still trying to uphold the core values of the Navy. It's cool just to be on the other side of the fence as a civilian. Now I'm seeing how these Warfighters are doing and what the training looks like and the advancements in our military. It's great to be a part of it and to help them make strides.
It is also rewarding to see what we can do for our nation as a whole from a military perspective. It's especially cool that someone in Fallon, NV, in the middle of nowhere, can make a difference.
I noticed a number of certificates on your LinkedIn. How are you working to build your skills in the industry?
I do a lot of independent study. As a System Administrator, we really don't like the fact that someone can come up to us and we don't know how to fix something.
We're supposed to be "the" guy all the time. When we started this development, there were a lot of systems that came into the military that got cleared for these spaces that the government necessarily hasn't really worked with before. There weren't any notes or any knowledge bases on it – we just kind of had to figure it out.
That's where a lot of certifications come from; finding those little gaps in my knowledge, and then getting certified so that I can be better for the overall mission. That came with learning Linux, getting my ACAS certification, and HBSS certified.
When I started with ASEC, I was doing one network and then that network got gifted to another contract. My team took over the ISE training development part of it. I'm learning something new every single day. It's nice to not know everything – we don't want to get stagnant in our jobs.
The experience is definitely making me a better tech as a whole.
For someone in a similar point in their career, why would you recommend coming to work for ASEC?
ASEC is a really good development as a System Administrator. I can't stress that enough. ASEC puts you in a position to learn. More than other companies, they truly understand the value of on-the-job training.
They don't expect you to know everything right out of the gate. They give you opportunities to learn those things and fill those gaps in your knowledge, which makes you a better tech overall.
Other places just default to hiring someone with 15 years of experience without thinking about what you can grow into. ASEC actually gives you a chance to get into that position and take over that role, which is really nice.
Be A Part Of ASEC's Mission
We send a big thanks to Alexander for sharing his insightful journey with us. At the same, we extend an invitation to you to be a part of our ASEC's mission.
If you're looking for a career challenge and a chance to do work that really matters, consider joining ASEC in supporting our mission to do what's right for the Warfighter.
Learn more about our current job openings – and apply – by visiting our Careers page.