ASEC Employee Spotlight: Jason J. Mendez, Site Manager & Program Manager
One of the rewarding parts of working at ASEC is getting to be part of a team with a truly diverse set of experiences. That diversity includes a number of team members who have served our nation's military.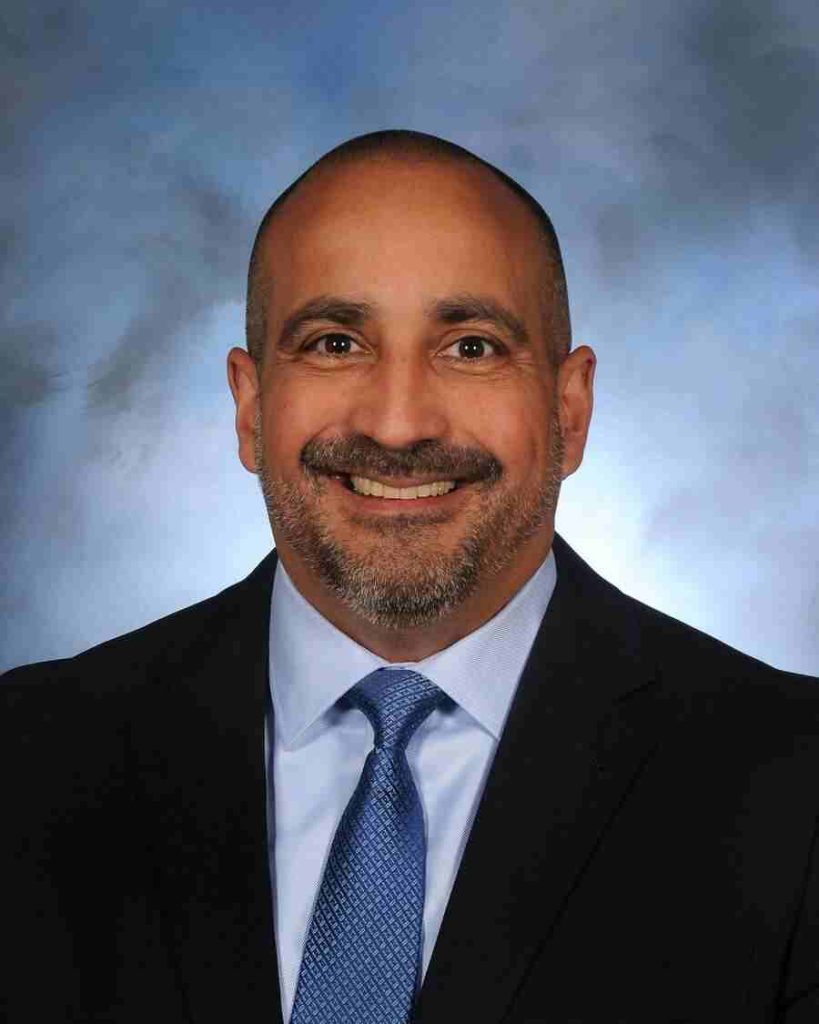 Recently, we had a chance to speak with Jason J. Mendez, a Site Manager and Program Manager at ASEC's Orlando branch, about how his work with ASEC, as well as how his time serving in the Navy helped set him up for a successful civilian career.
Jason also shares the opportunities he's taken advantage of to grow his career with ASEC over the seven years he's been with us. Without any further ado, here's our chat with Jason!
Hi, Jason. To get us started, can you share more about the work you do here at ASEC?
I'm currently the Site Manager for the ASEC Orlando, FL branch. We support naval air warfare training divisions, and I help all the employees that are assigned to NAWCTSD Orlando. On the side, I'm also a Program Manager working on projects for NAWCTSD Orlando.
As we onboard folks, I help them with any policies or procedures that apply to ASEC, including if there's travel or training requirements, but also to support our government customer, the Navy. Overall, it's about making sure our employees have the resources they need to do their jobs.
You started off at ASEC after your time in the Navy. What drew you to the company?
When I was in the Navy, ASEC already had a great reputation supporting the fleet. Their motto is "Doing what's right for the Warfighter" and I saw that firsthand while I was in uniform.
ASEC was doing a lot of curriculum work and scenario work for the Maritime Patrol and Reconnaissance Community. Seeing the products and the support they provided us to make sure we were ready for deployment really stood out amongst other companies.
When I was getting out, I had a familiarity with the work that they do and the people they hired. That was comforting when transitioning out of uniform to a civilian work environment. I was motivated by what they were doing and the level they were doing it at.
Your role at ASEC has evolved over your time. How have your responsibilities changed with them?
Early on, I was supporting a lot of that curriculum and scenario development work as an analyst and a project manager. I was fortunate to have had some great leaders, managers, friends, and a mentor within ASEC that believed in me and gave me the opportunity to grow professionally.
As those opportunities came up, I took advantage of them. My responsibilities kept growing, and I soon became a Site Manager. Hopefully I'm able to provide guidance and mentorship and make sure the folks here have what they need to be successful and grow professionally too.
What kind of work is involved with curriculum development?
Those were my earlier projects up in Jacksonville. I was supporting the training curriculum for naval flight officers, naval aircrewman, naval aviators. It ends up being like any academic institution. The military does a great job training their people, and ASEC is involved in making sure they have the resources they need for training.
What projects are you currently working on?
Being a Program Manager with NAWCTSD, I am supporting a lot of acquisition system engineering work that's related to virtual distributed training for naval aviation.
With them, I'm also their Deputy Integrated Product Team Lead. We get requirements from the fleet, these are the things the Navy needs to train their Navy aircrewman and Marine air crewmen, and we go through the process of finding out the best way to provide or meet that requirement and build them a solution.
What kind of challenges are you working on today?
The challenge we face is to ensure we get our service men and women the best product possible. This includes the sustainment part, which means not only delivering something today, but also supporting it in the long run.
NAWCTSD's vision is accelerating warfighter readiness through training solutions and with the outstanding team I work on we're able to do that everyday. It's challenging but rewarding.
How do you keep your skills and knowledge of the industry current? Have you been able to take advantage of any educational opportunities/benefits offered by ASEC?
Engineering is huge at NAWCTSD. When I was tagged to work here, I was able to take advantage of ASEC's educational benefits, so I obtained my certification in models-based system engineering that MIT xPRO offered online and that was sponsored by ASEC. Without them I wouldn't have been able to get that certification.
For myself, I use whatever training opportunities are available to me via NAVAIR. NAWCTSD has a website that has computer-based training modules. I go to a program management training institute for things you might see in the commercial industry, and then I also take advantage of anything that's available on LinkedIn, training-wise.
Did you have a background in systems engineering before?
I was familiar with it. I have a science background from college, and I was familiar with systems as it relates to the aircraft I was flying on when I was on active duty. We were responsible for knowing a lot about that aircraft.
Model-based systems engineering is an emerging field of importance, it was good for me to finish that course so I could understand and follow along with engineers as we work through.
How would you describe the work environment at ASEC?
The example of them helping me get that certification is a perfect example of the work environment, their culture, and their climate. They've got a bunch of great people that want to see you excel, and either individually or collectively, they will give you the tools and support you need to do so.
If you were speaking to someone starting their career, why would you advise them to consider a career at ASEC?
At the larger level, ASEC will give you the opportunity to work on programs and projects you can be proud of and know you were doing important work helping prepare our nation's Warfighter for when they get the call, so they're ready to do what they need to do, then return home.
At the individual level, I think of what my mentor told me. You have to do what's right for yourself, your family, and what makes you happy. I know working at ASEC is right for me, makes my family, myself happy, so whether just starting out or later on in your career, ASEC can do the same for them.
Find Your Next Job With ASEC
We send our thanks and appreciation to Jason for sharing so openly about his career with ASEC.
Ready to see how you can be a part of ASEC's mission to do what's right for the Warfighter? We have over 50 positions available throughout the country. To view our career opportunities, click here.