ASEC Employee Spotlight: Jason Lacey, System Analyst/Mission Specialist
ASEC takes pride in fostering a close-knit team that brings together a diverse set of professional experiences.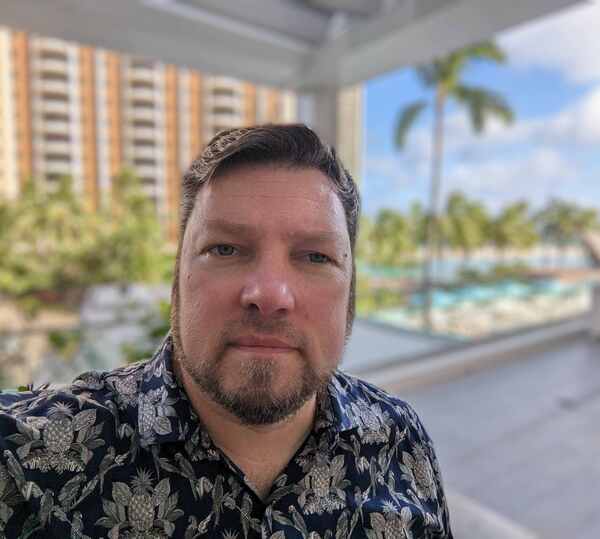 Among our esteemed colleagues are individuals who have proudly served our nation's armed force. Today, we shine the spotlight on Jason Lacey, a System Analyst and Mission Specialist at ASEC.
Drawing on his 24 years in the Navy, Jason has seamlessly transitioned into a flourishing civilian career in Washington. In our conversation with Jason, we talk about the impact of his time in the Navy, what the transition was like to his current role, and how the ASEC work environment allows him and his colleagues to thrive.
What is your role at ASEC, and how would you describe it?
I'm an aerospace analyst. I support a Navy project called the Fleet ASW support team. It's direct support to the fleet, whenever they need training or operational support. This is in the P-8 community which ASEC has been a huge part of. I also support as an acoustic analyst and work with the sailors directly, as well as the other ASEC employees that are out in the Pacific Northwest.
What are some examples of the kinds of projects you're involved with?
I'm involved with anti-submarine warfare. I had 24 years in the Navy as an active duty aircrewman and I was an aircrewman on P-3s. Then as that platform went away, we went to the P-8, and I trained on the P8 just prior to my retirement.
They pulled me on board and did what I've been doing since I was in uniform. It's been great because I worked with some of my ex-colleagues, and I know the sailors and the people in command very well.
Had you heard about ASEC before you were looking for opportunities?
I definitely knew about them. One friend left the Navy and is now doing the same job with ASEC. We were in the same squadron together, and got hired by ASEC. Others that I've served with I've also seen getting hired. I really know a lot of the people, and they're all the caliber that I like to be around.
You've been with ASEC for just about 5 years. How would you describe the working environment?
It's been really good. It exceeded expectations as far as the ASEC family and the leadership. It's a small company with just about 320 employees. They really do manage it perfectly, in my opinion. Also the fact that ASEC is an employee-owned company allows for more flexibility in areas that a larger corporate company probably is not able to expound on.
Did you know that it was employee-owned coming in, or was that something that you discovered?
I actually came in right when it was right before the ESOP was announced. It happened in my first year. It's a really cool thing to know that you own a piece of an aerospace space company.
Now are you working in an ASEC office? Are you on base?
I work on the base. Really, it's like all I did was hang up my uniform and put on my ASEC shirt and go right back into the same building that I worked in.
And with that remote from ASEC setup, do you still feel that camaraderie, that connection to the company?
Absolutely. They also come out in person regularly. This is the best part about ASEC. It's a very tight knit family.
The management team makes sure there's a face to face a couple times a year. We have gatherings, whether it's a luncheon or a dinner, or a holiday night out.
The CEO with the other leadership will fly out from Pax River and we all meet. When they're not here, we communicate regularly through Teams, email, and phone calls.
Have you just taken advantage of any sort of employee growth and development programs or have you seen younger colleagues doing that sort of training?
My position is unique. I'm not just an analyst, I'm also a project specialist, so I still also fly with the crews. I'm constantly supporting multiple roles. I know these development programs are available, I just haven't taken advantage of any of those just yet.
That seems understandable given how busy you are!
It's all a balance. Plus we've got family life, too, but that's good too. Because ASEC will welcome you and your family. You know the motto is doing what's right by the Warfighter. My wife also works for the Navy supporting the warfighter with child development stuff. It all melds together and keeps us moving in the direction that we want.
What motivates you about the kind of work that ASEC is involved with?
It's about being involved and supporting the Warfighter, as well as working for a company that takes such good care of its employees. Those are both right up there.
What are some of the challenges that you're working on today that you're able to share about?
They're not not just along the lines of the operational support, which is what I'm doing right now, but the advancement in technologies that go along with it. ASEC is right there at the forefront of that when it comes to aerospace and airborne systems. That includes software and seeing where these new systems are going with the technology of today. That's exciting to me.
If you were speaking to someone who was just starting their career, what would you suggest to them about working at ASEC?
First and foremost, ASEC definitely takes care of its employees. That's important, and it can also be challenging in today's workforce. That's a big one. The other is getting to work with these advancements in technologies, and to really be at the forefront.
I would just say this is the retired chief in me, but it's being able to work so closely with a team. The ASEC team is absolutely top notch. Their reputation definitely exceeds what I've heard of other institutions and companies.
If you want to be active in advancements of technology in aerospace and continue to support the Warfighter, it's the right place to be.
Come Work With The Team At ASEC
As we extend our thanks to Jason for taking the time to sit down with us and talk about his ASEC career so far, we invite you to join us on this journey.
If you're ready to contribute to ASEC's unwavering commitment to the nation's security and support our mission of doing what's right for the Warfighter, we want to hear from you.
Embrace the chance to make a meaningful impact and become an integral part of ASEC's mission. Find your next by reviewing our career opportunities here.