Interview With ASEC Systems Engineer & Program Manager: Dan Bishop
At ASEC, we are incredibly proud of the work we do in support of the nation's Warfighter. That work is possible thanks to the efforts of our dedicated, talented staff.
To highlight their efforts and pull the curtain back on what it's like to work at ASEC, we are starting a regular interview series to profile our different team members. These interviews will include both experienced and entry-level employees from a variety of backgrounds.
We are honored to start with Dan Bishop, a Systems Engineer and Program Manager for ASEC. Read on to learn more about his day-to-day work with ASEC, the supportive working environment, and what makes ASEC an ideal place to start and grow in technical, engineering, and management roles.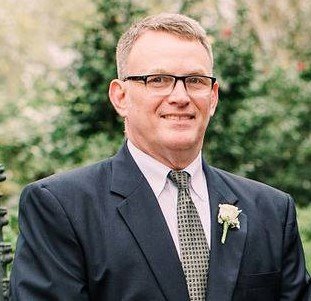 Interview With Dan Bishop
Please introduce yourself and share a little about yourself and what you do for ASEC.
My name is Dan Bishop. I am a retired naval officer. I was in the Navy for 21 years. I also flew for airlines for a number of years. I've been working as a Systems Engineer on the PA program for 19 years now.
What I do for my client is I manage avionics integrations tests and certification. I help the fleet handle problems or issues that they find with those avionics systems in order to help them complete their mission effectively.
Additionally, I'm a Program Manager for one of our largest contracts. I oversee a contract that has 103 people on it. I'm also a Quality Engineer. I oversee the ISO 9001 quality management system. I ensure that we seek quality improvement and employee risk based thinking and put our customers first.
You wear a number of hats with ASEC – Systems Engineer, Program Manager – that let you bring in a lot of what you've done throughout your career. How would you describe the working environment at ASEC?
I really enjoy it. It's the second engineering company that I've worked for. In the previous one, I did much of the same things for the client, but the environment at ASEC is outstanding. It's as close as I've seen to the sort of closeness and commonality of purpose and focus on the fleet that I saw when I was in the Navy.
For those that served, it's like a squadron or a work unit. We get along great. We are given the opportunity to succeed and expected to, we're not micromanaged. The company seems to share a common set of values. They focus on our main customer, which are the sailors and the officers who end up using the equipment we help the government field.
For any prospective employees who don't have the experience of being in a squadron, like you've mentioned, how would you describe that for a civilian?
There's not a lot of focus on competition or personal evaluation. It's expected that you're going to do your job well, it's expected that you're going to be honest and follow through and keep the customer's needs in focus.
The aim of the company is to support you in that and help you succeed. To put you in a position where your client allows you to do your work and lets you succeed without worrying about other items.
We've got very open lines of communication across multiple teams and that helps us. It's really nice to sit in on meetings, it's gratifying to see where decisions are being made and problems are being solved because there are multiple ASEC personnel involved on multiple teams. It gives you a sense of pride that we have a lot of quality folks that are trusted by the client to help solve problems.
It seems like a pure work environment where you get to focus on the problem at hand or the project at hand and not on some of the distractions that might come with a typical workplace.
What we try to tell our folks is that we want them to focus on our client. We just want them to be the best that they can be. We'll handle the other issues that arise with contract efforts. Our focus is on the client and the way you best do that is to support your people. They're not going to treat your client any better than you treat them.
Up to the senior levels of leadership, we all share the same focus. We've got a motto, "Do what's right by the warfighter," that is what we want to do. We're willing and empowered to tell the client that their idea is not best for the fleet and we can focus them on that. It's rewarding. It's comforting that you've got the support of the senior leadership to do that.
Are there any projects that you can share that you're working on, or more broadly challenges that are exciting and motivating you into this new year?
What I work on is the P-8A, which is an aircraft the Navy uses for anti-submarine warfare and anti-surface warfare and a few other mission areas.
I spend a lot of time identifying solutions where technological upgrades need to be made, then integrating those new components into the aircraft so that they can continue operating the fleet so they can do their job. In doing that, I get to work with the engineers who design, test, and collect data to make sure that all updates meet the Navy airworthiness and the FAA's airworthiness requirements.
I also get to work with the air crew that flies the P-8. It's nice when you get to see not only the product when you get into the details, the engineering details, but you also get to deal with the end user. And it's a community that I worked with for 17 years, so it's nice to stay connected to my roots.
I get to engage with people and get honest feedback on the product from a variety of them, and have the power to feed that back to the supplier and our aircraft manufacturers to improve product integration, instructions we give the fleet, and the like.
It must be gratifying to have your personal connection and history with the Navy as well as being able to connect with the people involved today.
It's nice in the job to focus on design documents, requirements on how you test and meet them, and reports, but if we were pigeonholed in doing that, that might get rather tiresome.
On any day, I might be doing that, or I might be out on the airplane, or with people installing equipment, or looking up test gear and looking at the results and the data. Resolving problems. It's nice to not just be in an office or in a lab but to have multiple environments, multiple ways, and multiple responsibilities.
How have you seen ASEC supporting the education and growth of its employees?
From what I have seen, aside from what you'd typically see with education assistance and opportunities to conduct training and get additional degrees, we routinely sit down with folks and ask them where they want to be and in what areas they want to grow.
We're lucky right now that we're experiencing some growth. There are opportunities for people to grow into different roles, to learn different aspects of engineering and technical support of aircraft. A lot of what we do when we identify that is we'll make others available to that employee so they can learn their roles. We challenge people in their roles to pick up new responsibilities.
One example is that we have a fairly junior Systems Specialist who is supporting a foreign military sales customer. A lot of what she was doing had to do with tracking meetings, action items, coordinating and exchanging information. There are a lot of procedural steps when you want to get information to a foreign customer.
She wanted to get more into technical work. She also wanted a little bit more of a leadership role. So we embraced that, we want people to grow in that. We challenged her internally with some leadership projects. We also worked with her in her customer role to make sure she was aligned on a team, and the team was willing to give her more of a leadership role and an active role in their team's work.
All the while, making sure she has support from others on the team and within ASEC to help with questions, guidance, mentorship.
That's happened several times with numerous employees. You want to make sure you take care of your customer but we've also had situations where one of our employees wasn't having the success in their current role and they had learned additional skills, not only in systems engineering realm, so we saw that other position that allowed them to grow into what they wanted to do. Their new customer is enjoying the support that they're getting.
For someone in the first 5 years of their career looking to start at ASEC, what are some of the appealing challenges they'll get to take on?
It's a great time. We've had a good deal of success in the last 4 years in winning contracts. That means a couple of things. We've got a breadth of contracts, there's security in that you're not tied to one that expires and then you've got nothing else to do. It also offers a variety of technical, engineering, management, and test opportunities. So if you've been working as a Software Engineer or Junior Engineer and you want to learn more about systems engineering and how engineering tasks are built and how they're traced through, we've got those opportunities.
We've got contracts and programs that span the acquisition lifecycle. Some that are in new development. You get to see the groundwork of how a system is fielded. Then we've got programs like mine that offer the opportunity to learn about replacing obsolete components or helping the reliability, maintainability, and availability of products.
It gives you the opportunity to work from an engineering and technical perspective, but also to step out of that and to work with the end user, the operational squadrons, to see how what you do is used and how it makes a difference for the Warfighter. It's very gratifying.
Find Your Next Role With ASEC
Before we wrap up, we'd like to extend our thanks to Dan for taking the time to sit down with us and share about his background and his experience with ASEC.
If you'd like to be a part of the ASEC team and work with team members like Dan, then head to our career page to learn more about our locations, opportunities, and what it's like to work at an employee-owned company.