Interview With Stephanie St. Peter, Director of Talent Acquisition
We are continuing our regular interview series spotlighting the efforts of the various departments here at ASEC with our Director of Talent Acquisition Stephanie St. Peter.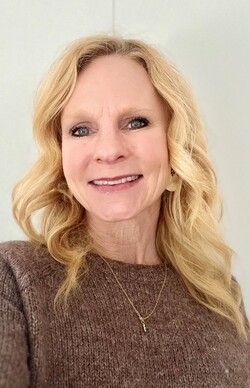 Much of ASEC's growth and development can be attributed to its diverse, experienced teams delivering incredible work in support of unique DoD programs. What makes that work possible in the first place is having an effective recruiting system that ensures talented candidates get connected with their next career opportunity.
In this conversation with Stephanie St. Peter, we'll get a peek into the application and hiring process at ASEC, and what she finds most exciting about bringing new employees to the company.
We'll start with the question many candidates have – what does it take to be hired at ASEC?
Let's begin with the job itself. At ASEC, we hire individuals to support our contract positions (direct employees) and individuals to support corporate operations (indirect employees). What does that mean?
For direct positions, the job descriptions and experience/education/skills requirements are created by the government – they are referred to as Labor Categories (LCATs) and are part of a Statement of Work (SOW).
ASEC does not have the ability to change these requirements, and as a federal contractor, we are held to them. For example, a candidate sees a job posting for a Network Engineer that requires 5 years of experience and a bachelor's degree.
They have years of experience but not the required bachelor's degree. Or maybe they do meet all of the experience requirements, but they do not have the required security clearance (we'll touch on this more, so keep reading!).
Unfortunately, this candidate will more than likely be disqualified, as we are required to hire in accordance with the LCAT requirements. This is important for candidates to know; many do not understand why they weren't given a chance to interview. 95% of the positions posted on the ASEC career site are direct positions.
When it comes to our indirect/corporate support positions (think HR, Accounting, Finance, etc.) we have more flexibility, as we create those job descriptions and requirements internally.
Don't lose hope! We look at every application we receive, and while someone may not be a good fit for the position they applied for, they may be perfect for another current or future vacancy!
Let's get to the next part of the hiring process; you are a candidate, who on paper, meets all the job requirements and are called for an interview – what's going to get you an ASEC offer letter? Recruiters like to call these soft skills: your personal attributes such as your attitude, critical thinking skills, adaptability, and above all, your perceived commitment to supporting the warfighter.
For people who are hearing about ASEC and the opportunities you have, are there any misunderstandings you come across when it comes to working as a cleared professional?
If a job has a security clearance requirement listed, and you do not have a clearance or even the required level of clearance, you will probably not be considered for the position even if you are otherwise fully qualified.
Security clearances are often a mystical thing for those who are outside of the cleared workforce. Basically, the nature of the work the person in the position will need to do is classified at a certain level (e.g., Secret, Top Secret, TS/SCI), if you do not already hold the required level of clearance, you are unable to do the work.
The clearance investigation process can take anywhere from 3 to 12 months, so even if you are clearance eligible, we are unable to hold the position open while your investigation is in progress. In general, the higher the clearance level, the longer the investigation process is.
Candidates often ask if they can get a clearance on their own and are even willing to pay for it themselves! While this would be great, it isn't possible; the only way someone can obtain a clearance is to be hired for a job that requires one.
What's the average interview process like at ASEC?
In the current labor market where skilled candidates are hard to find and have many options, we make every effort to make the interview process at ASEC as efficient as possible!
My team reviews new applications/resumes typically within 48 hours of receipt. We contact candidates who appear to meet the qualifications and set up an initial phone screen.
During this screen we get a feel for what they're looking for in their next job, talk with them about the position and how their experience lines up, and give them an overview of ASEC and our mission.
We may also acquire the information necessary to verify the individual's security clearance. If the phone screen has a positive outcome on both sides, the next step in the process is a more technical interview with the hiring manager.
Depending on the location of the position and the people involved, this interview may be done in person or virtually through MS Teams. If the position the person is interviewing for supports one of our government contracts, we may also set up a "meet and greet" with the government customer.
This step can be super beneficial for the candidate, as the customer can provide a detailed overview of the program and work involved.
The decision to hire (or not hire) a candidate is ultimately made by ASEC, not the government.
The last step in the process is the offer letter – we waste no time here either! If you are the right candidate, we will have an offer to you as soon as humanly possible!
In a recent interview with Dan Bishop, he shared that ASEC has landed some contracts recently that will support the company's stability and growth. How is that affecting hiring?
ASEC's growth has come in a variety of ways: new contract awards, the expansion of existing contracts, and with the addition of new, indirect/corporate positions that are needed to support this growth.
In 2022 we added 127 new employees to the company, and we don't plan on slowing down in 2023!
This growth is a direct result of our ability to provide the right talent to our government customer.
The challenge my team faces daily is finding candidates, often dubbed "purple squirrels" or "unicorns", who meet the unique and specific requirements the government customer needs. It can be really stressful!
Engineers and experienced IT professionals are in high demand across the United States. Luckily, we have a very good reputation and always put people over profit.
On LinkedIn, you share about your own transition to ASEC and finding a job that gives you satisfaction. How do you communicate the type of meaningful work ASEC does to candidates, and what keeps you motivated in your position?
When I am interviewing a candidate, I like to hear what is important to them in their career. I try to find out what environments they find the most rewarding and successful. I never look at a candidate as a "butt in a seat", but as a person with a life, a family, friends, and unique goals and aspirations.
Once I know those things I can determine how to best "sell" the company and opportunity to them. Recruiting is essentially sales – if you are looking to buy a sports car and I'm selling you a minivan – it's not going to work!
Knowing I've helped put a great individual in a great position is the most rewarding part of my job. I love it when people come back to me after a few months with the company and tell me how happy they are.
We also receive a ton of employee referrals for our vacant positions, and while they receive a nice referral bonus for doing so, I'm pretty sure they'd do it even without the monetary reward.
ASEC is an employee-owned company. Do you find most candidates are familiar with that already, or do they learn about it more in the interview process?
Not everyone is familiar with the term ESOP, or what it means to work for an employee-owned company – I wasn't when I first started at ASEC! Some people are simply more concerned about their financial futures than others, and that's okay, but ASEC's ESOP is a huge selling point.
What it boils down to is that you have another retirement nest egg that is kept warm simply by your contribution to the company. It requires no care or feeding from you like your 401K or other retirement investment plans need.
What do you especially enjoy about being ASEC's Director of Talent Acquisition?
Above all, I love working for a company that is deeply committed to our nation's Warfighter. I didn't come from a military home or upbringing; it wasn't until I moved to the Patuxent River, MD area (home of NAS Patuxent River) that I was exposed to the DoD and military "life". At ASEC, our primary customer is the U.S. Navy.
Since joining ASEC I have developed an even higher level of respect for what our service members do for this country every day. Knowing that I play a small role in supporting our service members through the mission-critical work ASEC does is extremely rewarding.
Secondly, I feel very supported by our executive leadership team. They have allowed me the opportunity to build a Talent Acquisition department and implement recruiting processes that did not exist here before me. I also have an amazing Talent Acquisition Specialist, Austin Cullen, who is invaluable to me.
Together we are doing great things!
Do you have any tips or advice on resumes? Any mistakes people are making, something they should be double-checking?
This question could be an entire article on its own! I'll provide some highlights, the first being that recruiters spend less than 10 seconds looking at your resume.
Make sure your resume is well formatted (bullet points are best), concise, accurate, and I cannot stress this enough: FREE OF SPELLING AND GRAMMATICAL ERRORS!
Personally, I like to see things like clearance level, education, certifications, and special training at the top. If you have been in the workforce for many years, it is okay to leave off your first few jobs that may be irrelevant to the job you are applying for.
If you choose to include an objective, make sure it is one that sets you apart. I'll assume you want a rewarding career that allows you to use your current skill set to grow and learn.
And if we're being REALLY honest, most recruiters don't read your objective statement; they are skimming your resume to see what you've been doing and if that matches the job description.
I'd recommend having a few people you trust read your resume before you send it to a potential employer. Simple is best – we don't need fancy fonts, colors, and graphics.
Find Your Next Role With ASEC
We send a big thank you to Stephanie for taking us behind the scenes of her role as the Director of Talent Acquisition, and for the insights into the ASEC hiring process.To find out more about current openings at ASEC, we encourage you to check out our available job postings here.