PMA 290 Win
Aviation Systems Engineering Company (ASEC) Incorporated is excited to announce the award of an $89.9M PMA 290 contract, which will provide technical engineering and key products in support of the United States Navy maritime patrol programs. These programs include P-8A Poseidon Quick Reaction Capability (QRC) and the ground stations (TacMobile).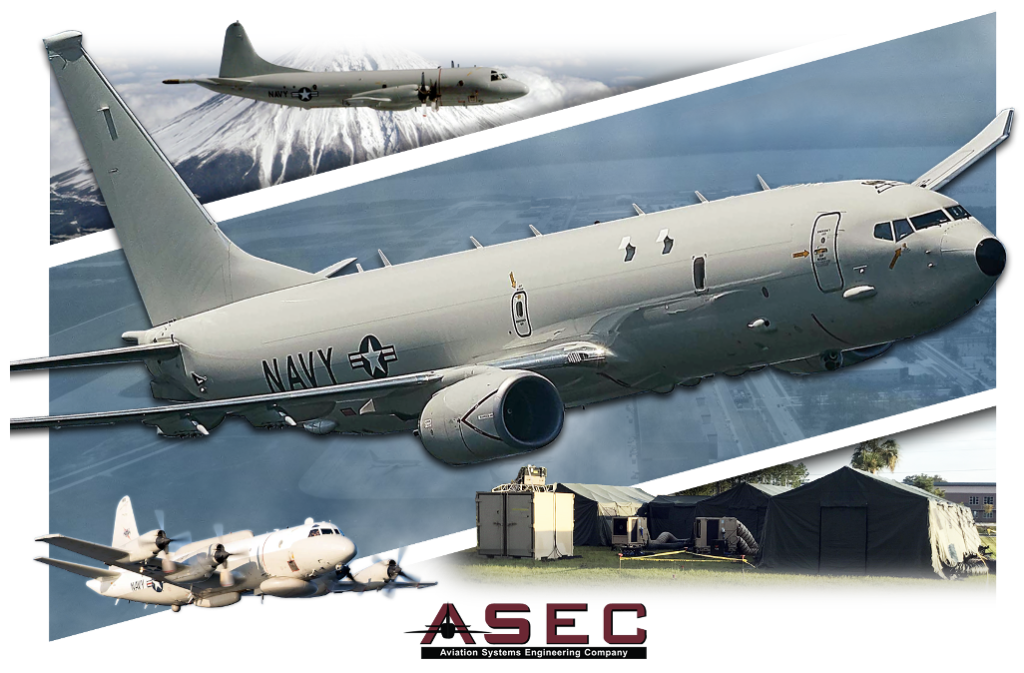 The Naval Air Systems Command (NAVAIR) PMA-290 manages the acquisition, development, support, and delivery of the United States Navy's Maritime Patrol and Reconnaissance Aircraft (MPRA). The MPRA program office (PMA-290) is based at Naval Aira Station Patuxent River, MD, where Capt. Eric Gardner serves as the program manager. Capt. Gardner is responsible for total life-cycle management of the P-8A Poseidon, P-3C Orion, EP-3E Aries, Special Projects Aircraft, and International Programs to numerous foreign countries.
The United States Navy faces emerging threats and is in the process of developing new operational requirements to provide improved Minotaur Family of Services (FoS). These services will enhance Intelligence, Surveillance, Reconnaissance, and Tracking (ISR&T) capabilities for the Maritime Patrol.
The Naval Air Warfare Center Aircraft Division (NAWCAD) and Naval Air Systems Command, working in support of PMA-290, are tasked with technical engineering and fleet deliverable capabilities and products for MPRA and associated ground station.
ASEC, one of the best employee-owned defense contractors to work for and with, will provide engineering support directly to the Navy fleet through support across the P-8A program and other MPRA programs in the following areas: program management, systems engineering (including research and technical analysis), advanced capabilities, functional requirements definition and allocation, IA, verification/test products, training, system documentation and technical data, and production aircraft acceptance.
As the best cleared defense contractors to work for, ASEC focuses on providing enduring value in the areas of engineering, training, and flight services. ASEC has centrally-located headquarters in Lexington Park, MD, along with locations in D.C., Florida, Texas, and Washington.
Overall, more than 300 experienced professionals work together to leverage the ASEC military experience with developmental and operational test knowledge to conduct flight operations that efficiently emulate Department of Defense flight operations and test services.
Are you an innovative, cleared professional who cares about supporting our nation's security? If you are looking for the best defense contractor to work for, we welcome you to consider joining our team and the opportunities we have available coast to coast.