Your New Career in Cybersecurity
If you're looking to grow your cybersecurity career, you're in the right place, at the right time.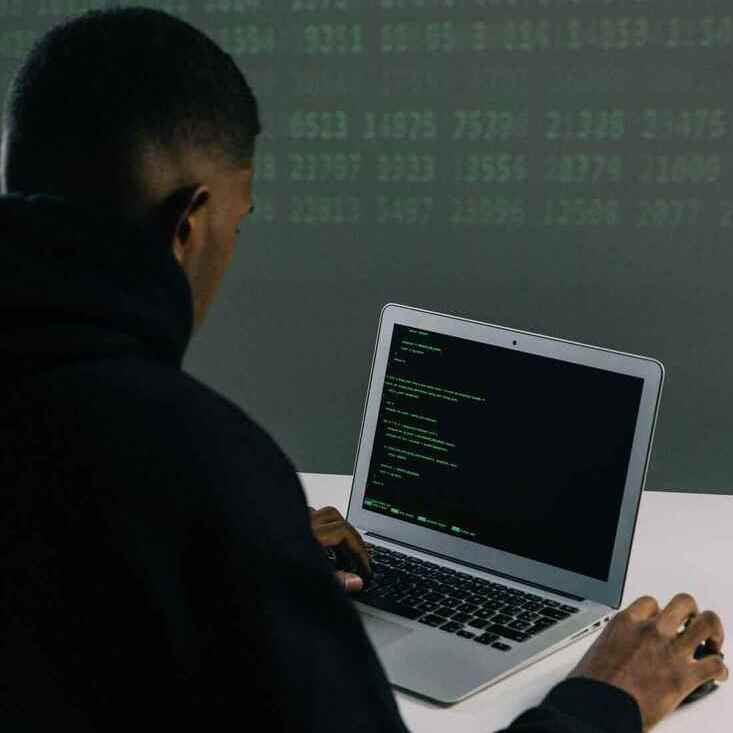 Cybersecurity is currently one of the most important and most popular career paths in the United States. At last check, there were more than 700,000 job postings for positions within the field.
Those positions include jobs like cybersecurity analysts, software developers, cybersecurity consultants, vulnerability analysts, system administrators, and more. Depending on the level of experience and certifications, cybersecurity professionals have the potential to earn an annual salary in the range of $90,000 to over $150,000 per year!
Even with high employer demand and the alluring earning potential, why are there so many open cybersecurity career opportunities?
Because there is a cybersecurity skills gap. If you're reading this because you're looking to start your cybersecurity career, we're here to help you figure out just what you need to do – and learn how to be a more competitive applicant – to close that gap and land your next job.
The Career Prospects of Working In Cybersecurity
There are cybersecurity opportunities for emerging professionals and established professionals alike. If you're not immersed in the field, though, how can you know which is which?
Let's start by taking a look at a few common cybersecurity job titles broken down by experience.
Entry-Level Cybersecurity Jobs
Cybersecurity Specialist
Penetration Tester
Incident & Intrusion Analyst
Information Security Analyst
Mid-Level and Experienced Cybersecurity Jobs
Cybersecurity Engineer
Cybersecurity Architect
Chief Information Security Officer
Typical Educational Requirements For A Cybersecurity Career
Now that you have an idea of the kind of job you might be targeting based on your amount of experience, let's see how your educational experience matches up.
As a rule, cybersecurity professionals most often need formal education and training. How much education can depend on the role.
For entry-level cybersecurity jobs like cybersecurity specialists, almost 20% didn't require a bachelor's degree. While that means fully 80% do, there are some possibilities of starting out with other types of formal training.
More advanced cybersecurity roles like, Cybersecurity Engineers and CISOs, typically require formal education. At this level, a quarter of jobs may require a graduate-level degree and 8+ years of experience, with some experience required at the management level.
More About ASEC Cybersecurity Careers
ASEC provides cyber and information security support to several DoD mission-critical programs. We also have a corporate information/cyber team that keeps our internal networks secure.
Below we are highlighting two of ASEC's cybersecurity careers.
INFORMATION SYSTEMS SECURITY MANAGER (ISSM)
ASEC Information Systems Security Managers (ISSM) serve as a principal advisor on all matters, technical and otherwise, involving the security of information systems under their purview.
They ensure the correct implementation, assessment, and testing of all security controls established in the Authority to Operate; controls implemented through either the Risk Management Framework (RMF/NIST 800-37) or the Joint SAP Implementation Guide to the RMF (JSIG).
They manage all Information Systems Security Officers, Network Administrators, and System Administrators for their system.
INFORMATION SYSTEMS SECURITY OFFICER (ISSO)
ASEC Information Systems Security Officers (ISSO) support classified computing environments, interface with the Information Systems Security Manager (ISSM) to ensure adherence to all relevant RMF or JSIG policies.
They are responsible for system compliance, auditing, security plan development, and delivering information systems security education and awareness.
They coordinate any changes or modifications to the system with the ISSM and formally notify the ISSM when required changes occur that affect system authorization.
They direct the actions of Network Administrators and System Administrators in system patching, malicious code protection, system backup, and system recovery.
Start Your Cybersecurity Career With ASEC
Ready to make your next move as a cybersecurity professional? Then take some time and look through ASEC's career page to see what opportunities we may have for you.